Job Overview
Applied physicist for Particle Sources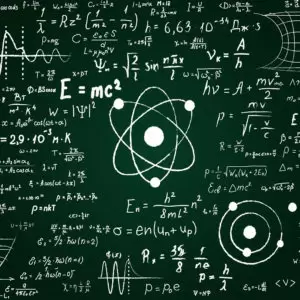 At CERN, the European Organization for Nuclear Research, physicists and engineers are probing the fundamental structure of the universe. Using the world's largest and most complex scientific instruments, they study the basic constituents of matter – fundamental particles that are made to collide together at close to the speed of light. The process gives physicists clues about how particles interact, and provides insights into the fundamental laws of nature. Find out more on http://home.cern.
Introduction
Are you an expert in laser resonance ionization spectroscopy and willing to become a key player in laser ion sources for isotope separation and spectroscopy? Join CERN's Sources, Targets and Interactions Group (STI) and leave your mark on the development/operation of the particle production systems for CERN's accelerators. Take part!
You will join the Accelerator Systems Department (SY), which is responsible for the beam-related technical systems of the CERN accelerators. The SY teams design, build and operate equipment systems in all CERN accelerators, and are engaged in ambitious forward-looking R&D programmes.
The Sources, Targets and Interactions Group (STI) in the Systems Department (SY) has a broad expertise on the interaction of beams with matter and applies its know-how to a large spectrum of activities including particle production, beam intercepting devices, studies on beam-matter interaction and nuclear engineering.
You will join the Lasers and Photocathodes Section (SY-STI-LP), responsible for laser installations and optical beam lines used to produce charged particle beams in the CERN accelerator complex and research facilities.
Functions
As an Applied Physicist for Particle Sources, you will be a member of the team responsible for the operation and development the Resonance Ionization Laser Ion Source (RILIS) systems of the CERN radioactive ion beam facilities ISOLDE and MEDICIS.
You will:
Design, develop, operate and maintain laser systems comprising high repetition rate pump lasers, wavelength-tunable titanium-sapphire and dye lasers, non-linear frequency conversion devices, optical systems for laser beam transport and diagnostics used in production of diverse ion beams at the isotopes separation facilities;
Conduct the laser spectroscopy research work required for development of new ion beams and radioactive isotope science;
Take responsibility for the off-line laser ion source installations;
Contribute to the development of the RILIS method, upgrade and consolidation of laser installations, improvement of the laser beams and ion source performance;
Contribute to the production of radioisotopes for medical applications by operating the laser installation of MEDICIS ion beam facility;
Participate in European and international R&D networks on laser technology applications for particle sources and spectroscopy of radioactive isotopes;
Define research objectives, supervise students and graduated researchers.
PhD or equivalent relevant experience in the field of atomic physics, laser spectroscopy, optics or a related field.
Experience:
Demonstrated experience in the field of laser resonance ionization spectroscopy;
Extensive experience with operation and maintenance of laser equipment;
Experience with optical and particle beam measurement techniques;
Experience with LabVIEW based data acquisition and test systems;
Experience with modern techniques for simulation of charged particles and plasma in electromagnetic fields would be an advantage.
Technical competencies:
Knowledge and application of beam production techniques, in particular laser resonance ionization;
Simulation, design and development of laser based systems;
Simulation, design and development of optical systems;
Operation and support of experimental facilities;
Knowledge and application of instrumentation and measurement techniques.
Behavioural competencies:
Achieving results: delivering high quality work on time and fulfilling expectations; having a structured and organised approach towards work; being able to set priorities and plan tasks with results in mind.
Solving problems: recognizing what is essential; discriminating between important and peripheral information and being able to see the whole picture; testing solutions for long-term suitability, cross-checking with all concerned before implementation.
Working in teams: working well in groups and readily fitting into a team; participating fully and taking an active role in team activities; cooperating constructively with others in the pursuit of team goals; balancing personal goals with team goals.
Learning and sharing knowledge: keeping up-to-date with developments in own field of expertise and readily absorbing new information; sharing knowledge and expertise freely and willingly with others; coaching others to ensure knowledge transfer.
Language skills:
Spoken and written English: ability to draw-up technical specifications and/or scientific reports, and/or to make oral presentations.
Basic knowledge of French language or an undertaking to acquire it rapidly.
Eligibility and closing date:
Diversity has been an integral part of CERN's mission since its foundation and is an established value of the Organization. Employing a diverse workforce is central to our success. We welcome applications from all Member States and Associate Member States.
This vacancy will be filled as soon as possible, and applications should normally reach us no later than noon CET 06.12.2021.
Employment Conditions
Contract type: Limited duration contract (5 years). Subject to certain conditions, holders of limited-duration contracts may apply for an indefinite position.
These functions require:
Participation in a regular stand-by duty, including nights, Sundays and official holidays.
Work in Radiation Areas.
Interventions in underground installations.
Work during nights, Sundays and official holidays, when required by the needs of the Organization.
Shift work, when required by the needs of the Organization.
Job grade: 6-7
Job reference: SY-STI-LP-2021-124-LD
Benchmark Job Title: Applied Physicist
Job Detail
Offered Salary

Not Specified

Career Level

Not Specified

Qualification

Doctorate Degree (Ph.D.)