Job Overview
Business Process Owner (Director / Program Manager Level) – Incident and Case Management – Global Customer Service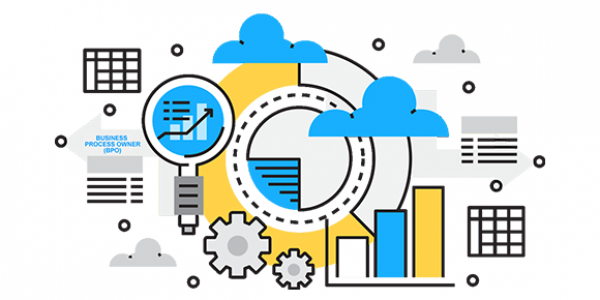 IFS is a billion-dollar revenue company with 5000+ employees on all continents. We deliver award-winning enterprise software solutions through the use of embedded digital innovation and a single cloud-based platform to help businesses be their best when it really matters–at the Moment of Service™.
At IFS, we're flexible, we're innovative, and we're focused not only on how we can engage with our customers, but on how we can make a real change and have a worldwide impact. We help solve some of society's greatest challenges, fostering a better future through our agility, collaboration, and trust.
We celebrate diversity and accept that there are so many different perspectives in this world. As a truly international company serving people from around the globe, we realize that our success is tantamount to the respect we have for those different points of view.
By joining our team, you will have the opportunity to be part of a global, diverse environment; you will be joining a winning team with a commitment to sustainability; and a company where we get things done so that you can make a positive impact on the world.
We're looking for innovative and original thinkers to work in an environment where you can #MakeYourMoment so that we can help others make theirs.
If you want to change the status quo, we'll help you make your moment. Join Team Purple. Join IFS.
As a Business Process Owner, you'll be part of Global Customer Service where we strongly believe that working hard and having fun are two compatible elements.
The Business Process Owner is responsible for owning a process or group of processes within IFS.  They are accountable for the continued optimization of their allocated processes to ensure they are effective, efficient and aligned with business strategy.
The Business Process Owner is responsible for aligning requirements across all areas of the business for their allocated processes, ensuring capabilities that are developed meet the needs of all business users.
This role has some specific regular tasks but also has many ad hoc tasks.
Tasks include but are not limited to
Alignment of requirements across all business stakeholders, making them ready for onward refinement and development
Submission of demands into the Solution Centre of Excellence demand funnel ready for review
Collaborate with other Business Process Owners to identify opportunities to co-create capabilities for the development
Work with the Quality Assurance team to ensure new capabilities are fully tested and are ready for deployment to the business
Own the roadmap for assigned business processes
Own employee enablement to ensure new capabilities are trained out to business users prior to their deployment
Manage Continual Service Improvement
Measure the performance of Processes owned
Manage communication of pipeline to business stakeholders
Understand, capture, develop and manage requirements from the business
Assess opportunities to develop new or enhance existing capabilities
Collaborate with Business System Analysts to develop enhancements to business processes owned
Oversee the agile delivery of enhancements to business processes owned to ensure they deliver the required business value
Manage business expectations for delivery of pipeline
Management of business change for new or enhanced capabilities
Creation of training and enablement collateral
Work instructions / Process documentation
Requirements
Comfortable challenging and solving difficult situations whilst maintaining solid internal and external relationships
Collaborate and communicate effectively across multiple stakeholders to ensure the effective delivery of change into the business platforms
Coach, lead and support the business as we transition to a centralized demand funnel approach
Strong team player and ability to work with global teams
Excellent interpersonal skills and the ability to manage multiple tasks simultaneously
Qualifications
Minimum 10 years of experience in running operational teams
Minimum 5 years of experience in an ownership role
Experience in Continual Service Improvement
Experience in working in ServiceNow
ITIL Foundation certification
Experience of Agile methodologies
University degree, or equivalent professional qualifications
Interviews and selections are being made continuously. If you are interested, apply as soon as possible.
As a step in our recruitment process, all final candidates will undergo a background check, to get us an understanding of our future employees.
We respectfully decline all offers of recruitment and/or advertising assistance.
Job Detail
Offered Salary

Not Specified

Career Level

Not Specified

Experience

More than 5 Years

INDUSTRY

Computer and technology

Qualification

Bachelor's Degree