Job Overview
Intern – Cloud Operation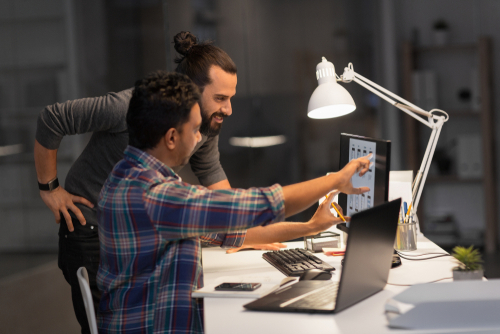 Job Description
At Sana Commerce, we're committed to an inclusive environment and recognize that our diverse workforce is one of our greatest strengths.
It all started in 2007, with a pizza and a plan. Sana Commerce is an e-commerce platform designed to help manufacturers, distributors and wholesalers succeed by fostering lasting relationships with customers who depend on them. We're a fast-growing SaaS company that allows you to take ownership of your career.
At Sana Commerce, we currently have an internship available in our Cloud hosting Operation to support global IT operations by connecting the best talent to awesome opportunities within our organization, so teams within Sana Commerce can grow and reach their goals.
What You Will Be Doing
Monitoring and maintaining the global production cloud infrastructure
Document all processes in reference manuals for training and guidance
Collaborate with product owners, developers, and Customers to ensure continuous and reliable delivery of service
Participation in the various projects
Research and assist to develop existing cloud infrastructure
What You'll Bring
Following a Degree in Computer Science, Engineering, or a related discipline
Fascinating to work in Cloud Computing and modern technology Solutions
Strong verbal and written communication
Ability to work independently and effectively
Excellent analytical and problem-solving skills
What You'll Get
Be proficient in cloud infrastructure and modern technology solutions
Mentoring, and business coaching with highly knowledgeable professionals
Get hands-on experience with the most admired client base
Getting multi-culture exposure around the globe.
Who We Are
So, what does it mean to be a part of the Sana Commerce team?
Entrepreneurial – Sana Commerce exists today because a few people had a great idea and brought that idea to life.
Result-driven – We also know that being result-driven is about more than just KPIs. It's about creating value, tackling challenges head-on, and supporting our colleagues in reaching their goals.
Customer-Centric – We are in it for the long haul. Through good times and bad, we stick together because we believe in our product, our promise, and our people.
Team spirit – At Sana Commerce, everyone is eager to help their colleagues and success is always a team effort.
Learning mindset – Sana Commerce people are constantly looking to improve and challenge their existing knowledge base.
Job descriptions can be tough to interpret. Even if you do not tick all the boxes, we have ambitious plans for our team in Sri Lanka, and we value people who share our vision and look forward to growing with us. Apply now!
Job Detail
Offered Salary

Not Specified

INDUSTRY

Computer and technology

Qualification

Bachelor's Degree