Job Overview
Postdoctoral Research Fellow A with PhD, Faculty of Engineering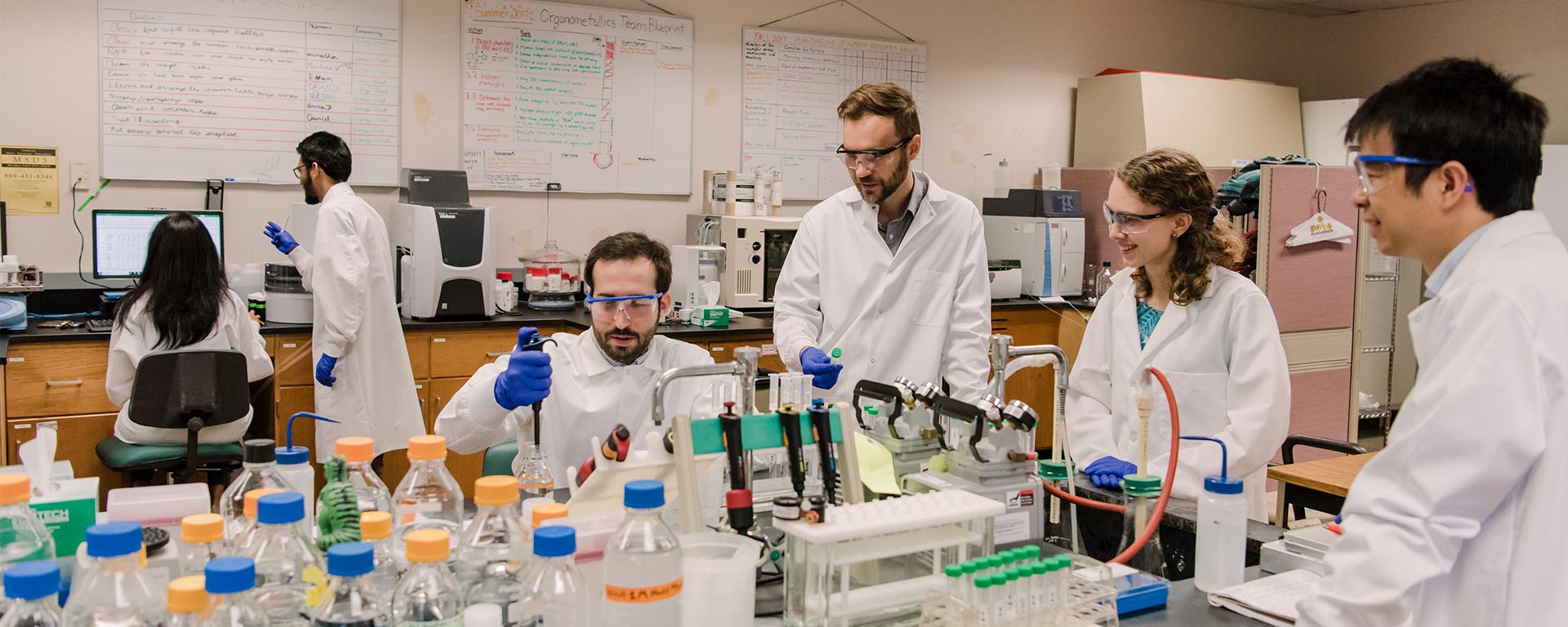 Level A ($89,610) per annum plus an employer contribution of 17% superannuation will apply
Fixed term position for 3 years with the possibility of extension dependant on funding and performance.
The University of Adelaide is seeking a dynamic individual with expertise in fields of biological, biochemical or bioprocess engineering. It is a fantastic opportunity for an early to mid-career university or industrial researcher to enter an academic career pathway. It will require the candidate to use this opportunity to develop their own research projects within the field of bioprocess engineering and to undertake high quality teaching using modern teaching techniques. Our new state of the art laboratory will enable high quality research to be conducted to meet the next generation of challenges like the development of novel biopharmaceutical production processes. It will also be equipped to work on aspects of food and beverage engineering, and development of agricultural biotechnology products. The candidate will be encouraged to use their initiative and develop their own research programme to meet the challenges of the future.
Additionally, the candidate will contribute to teaching the next generation of students with the development and delivery of a new leading postgraduate curriculum focussed on bioprocess engineering for production of biopharmaceuticals. Experience in the areas including fermentation, cell culture, chromatography and/or tangential flow filtration would be beneficial. Experience in teaching or supervision of undergraduate or postgraduate students would also be advantageous.
Using excellent communication and project management skills the candidate will be expected to help develop multi-disciplinary research activities across the University and internationally, leveraging their Bioprocess engineering expertise in fields which may include to therapeutic proteins, vaccines, industrial enzymes or DNA vaccines. Collaboration with key stakeholders internally and external to the University is a key component of the role and the candidate will be expected to achieve key outcomes on a multidisciplinary scale within the school, broader university community and external partners within industry and government agencies.
To be successful you will need:
A PhD in Biomedical Engineering, Chemical Engineering, Nanotechnology or related field.

Demonstrated track record of high quality research related to nanomedicine; cancer therapy, immunotherapy, gene therapy and combination therapy.

Demonstrated knowledge in nanotechnology, cell biology and molecular biology skills.

Demonstrated knowledge of in vitro and in vivo assays.

Previous work on projects involving biology, nanomaterials and their applications in drug delivery, cancer therapy and immunotherapy.
Enjoy an outstanding career environment
The University of Adelaide is a uniquely rewarding workplace. The size, breadth and quality of our education and research programs – including significant industry, government and community collaborations – offers you vast scope and opportunity for a long, fulfilling career.
It also enables us to attract high-calibre people in all facets of our operations, ensuring you will be surrounded by talented colleagues, many world-leading. Our work's cutting-edge nature – not just in your own area, but across virtually the full spectrum of human endeavour – provides a constant source of inspiration.
Our culture is one that welcomes all and embraces diversity consistent with our Staff Values and Behaviour Framework and our Values of integrity, respect, collegiality, excellence and discovery. We firmly believe that our people are our most valuable asset, so we work to grow and diversify the skills, knowledge and capability of all our staff.
We embrace flexibility as a key principle to allow our people to manage the changing demands of work, personal and family life. Flexible working arrangements are on offer for all roles at the University.
In addition, we offer a wide range of attractive staff benefits. These include: salary packaging; flexible work arrangements; high-quality professional development programs and activities; and an on-campus health clinic, gym and other fitness facilities.
Learn more at: adelaide.edu.au/jobs
Your faculty's broader role
The Faculty of Engineering, Computer and Mathematical Sciences is a thriving centre of learning, teaching and research in a vast range of engineering disciplines, computer science – including machine learning, high-level mathematics and architecture, planning and landscape architecture. Many of its academic staff are world leaders in their fields and graduates are highly regarded by employers.
Learn more at: ecms.adelaide.edu.au
If you have the talent, we'll give you the opportunity. Together, let's make history.
Click on the link below for a copy of the selection criteria and to apply:
https://careers.adelaide.edu.au/cw/en/job/506352/postdoctoral-research-fellow-a-with-phd
Please ensure you submit a cover letter, resume, and upload a document that includes your responses to all of the selection criteria for the position as contained in the position description or selection criteria document.
Applications close 11:55 pm, 5 Dec 2021.
For further information
For a confidential discussion regarding this position, contact:
Professor Chun-Xia Zhao
Professor, School of Chemical Engineering and Advanced Materials
P: +61 (8) 8313 7432
E: chunxia.zhao@adelaide.edu.au
The University of Adelaide is an Equal Employment Opportunity employer. Women and Aboriginal and Torres Strait Islander people who meet the requirements of this position are strongly encouraged to apply.
Job Detail
Offered Salary

Not Specified

Qualification

Doctorate Degree (Ph.D.)