Job Overview
Product Data Administrator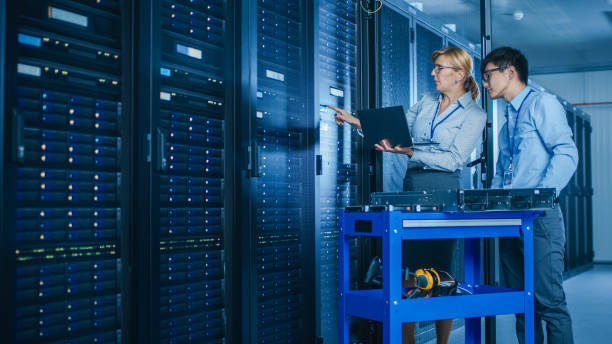 Job Description
At Pearson, we're dedicated to a world that's always learning and to our talented team who make it all possible. We are bold thinkers and standout innovators who motivate each other to explore new frontiers in an inspiring environment.
We seek a Data Administrator, Product Data Management to join a highly engaging, fast-paced team whose focus is on the quality of Pearson's Product Data. Pearson is the largest eLearning company in the world, with the ability to impact hundreds of thousands of educators and millions of learners, and this position plays a significant part in the operational efficiency of the business.
Thriving in an evolving environment, driving innovation and continuous improvement for efficiency and sustainable growth is key in this role. As a Data Administrator, you will engage in the governance of the overall quality of Pearson's Product Data. You will be part of a team tasked with ensuring the validity, accuracy, timeliness, and completeness of the data values that reflect each product for up to 1.4 million products currently in Pearson's catalog. This role reports to Manager, Product Data Management, (UK Europe and Asia Data).
Data Administrator's Day-to-Day
The Product Data Administrator is primarily engaged with the completion of assigned Product Data tasks or projects. Tasks will include, but are not limited to:
Socialize and enforce product data governance rules set by Product Data Management.

Interpret and implement appropriate changes to product data based on formal requests by business stakeholders within Pearson's product data systems within a timely manner.

Maintain accountability for Pearson's global product data by promoting Product Data Management's data quality expectations for valid, accurate, and complete data.

Use multiple ways of working through various cloud-based programs and software, including but not limited to Microsoft Applications, Oracle Applications, etc.

Develop and maintain an awareness of Pearson's functional roles (Finance, Portfolio, Production, Supply Chain, Rights and Royalties, Sales & Marketing) that rely on Product Data, which systems consume product data, and how business stakeholders further utilize product data to define business strategies.

Develop a working rapport of Pearson's various Lines of Business with an expectation to gain a deeper working knowledge of business operations for one or two businesses and how those businesses operate within the larger global organization.
Data Administrator Qualities
A desire to learn, solve, or "find answers" to problems or "find solutions" to undesirable situations.

Interest in and ability to prioritize conflicting assignments.

Willingness to work with a diverse team across many different businesses, locations, and ranges of experience and knowledge.

Ability to consider different perspectives and contribute one's own thoughts and ideas in favor of or that caution against approaches that could impact the desired outcome by business stakeholders.

Willingness to ask unsolicited questions in the pursuit of continuous professional development.

An awareness for one's ability in how to manage change and new ways of working.
Capabilities and Performance
Accountability – You're self-motivated to achieve performance tasks and goals.

Communication – You're an advocate for yourself, your team, and the success of the business by speaking up—whether it's a need for clarity, a concern or risk, new ideas, new solutions, etc.

Teamwork – You're a team player with a desire to teach and learn from others, as well as listen to, have patience with, and assist through inquiry.

Performance – You're self-motivated to complete daily work assignments and are interested in tasks or opportunities above and beyond what is expected of you.

Skills and Learning Agility – You're a multi-faceted thinker with the insight to look at situations from multiple points of view to come to the best possible approach for implementation.

Motivation – You're a self-starter who is open to and contributes with new ideas, new solutions, and new learning opportunities.

Results – You have an awareness to how you set, achieve, and exceed goals, and can articulate and express the achievement of those goals with a level of measurement.

Ownership – You're a self-owner in all that you do—whether it's prioritizing your workload or your work-life balance—and can acknowledge and are willing to express personal, professional, or other limitations to ensure you gain the assistance you need to be successful.
Pearson's Core Values applied to Product Data Management.
Brave – Demonstrates resilience in everyday operations. Promotes data governance in the pursuit for excellence in data quality.
Imaginative – Uses a breadth of experiences from life, academia, and/or previous professions to engage in Pearson's product data story and the goals of the product(s) relative to consuming audiences. Promotes new, more efficient processes to drive the overall improvement and maintenance of data quality.
Decent –Demonstrates the ability "to do the right thing" and represents Pearson's values and mission in everyday behaviour as a confidant to colleagues and external partners. Expresses sensible and courteous behaviours to all business stakeholders.
Accountable –Continuously shows integrity by setting clear expectations and deliverables; and follows through with those deliverables. Strives to implement changes requested by business stakeholders in a timely and appropriate manner that reflects Pearson's integrity and ethical practices with regards to products and their data.
Assignment Job Name : Data Management Administrator
Location: UK hybrid working
Reports to: Karen Osterley, Manager, Product Data Management (UK Europe and Asia Data)
Learning is the most powerful force for change in the world. More than 20,000 Pearson employees deliver our products and services in nearly 200 countries, all working towards a common purpose – to help everyone achieve their potential through learning. We do that by providing high quality, digital content and learning experiences, as well as assessments and qualifications that help people build their skills and grow with the world around them. We are the world's leading learning company. Learn more at pearsonplc.com. Pearson believes that wherever learning flourishes, so do people. We are committed to being an anti-racist company in everything we do. We value the power of an inclusive culture and a strong sense of belonging. We promote a culture where differences are embraced, opportunities are accessible, consideration and respect are the norm, and all individuals are supported in reaching their full potential. Through our talent, we believe that diversity, equity, and inclusion make us a more innovative and vibrant place to work. People are at the center, and we are committed to a sustainable environment and workplace where talent can learn, grow, and thrive.
To learn more about Pearson's commitment to a diverse and inclusive workforce, please click here:  http://www.pearson.com/careers/diversity-and-inclusion.html
Pearson is an equal opportunities employer. We do not discriminate against employees or job applicants and select the best person for each job based on relevant skills and experience.
We are also committed to building an accurate picture of the make-up of the workforce and encouraging equality and diversity.
The information you provide will stay confidential, and be stored securely. It will not be seen by those involved in making decisions as part of the recruitment process.
Job Detail
Offered Salary

Not Specified

Career Level

Not Specified

INDUSTRY

Computer and technology

Qualification

Not Specified