Job Overview
Program Manager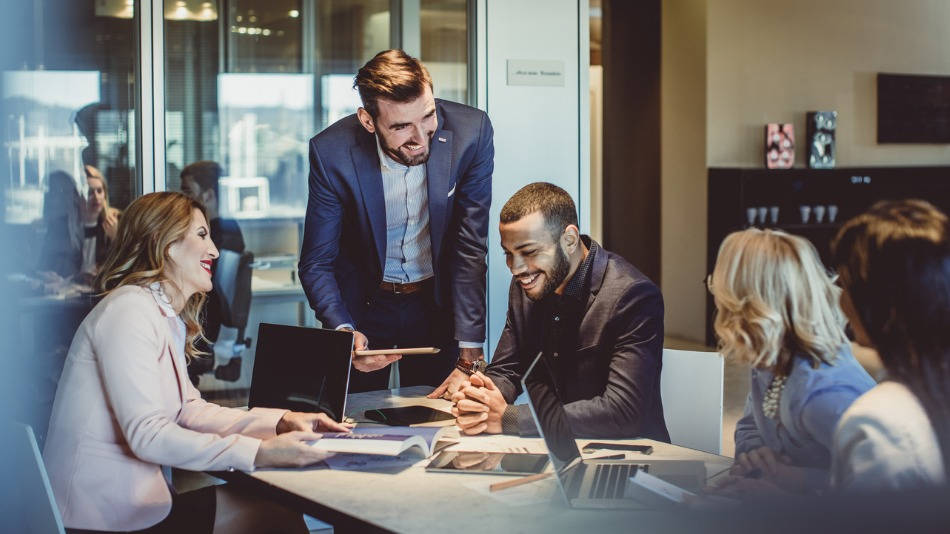 IFS is a billion-dollar revenue company with 5000+ employees on all continents. We deliver award-winning enterprise software solutions through the use of embedded digital innovation and a single cloud-based platform to help businesses be their best when it really matters–at the Moment of Service™.
At IFS, we're flexible, we're innovative, and we're focused not only on how we can engage with our customers, but on how we can make a real change and have a worldwide impact. We help solve some of society's greatest challenges, fostering a better future through our agility, collaboration, and trust.
We celebrate diversity and accept that there are so many different perspectives in this world. As a truly international company serving people from around the globe, we realize that our success is tantamount to the respect we have for those different points of view.
By joining our team, you will have the opportunity to be part of a global, diverse environment; you will be joining a winning team with a commitment to sustainability; and a company where we get things done so that you can make a positive impact on the world.
We're looking for innovative and original thinkers to work in an environment where you can #MakeYourMoment so that we can help others make theirs.
If you want to change the status quo, we'll help you make your moment. Join Team Purple. Join IFS.
At IFS we call this role Program Manager. In many other companies this role is often referred to as a Product Manager and/or a Product Owner. A Program Manager is a leader within our organization and the success or failure of a program lies with that leader.
A Program Manager at IFS is responsible for realizing the intended value of decided investment cases. A program manager is the voice of the customer, provides technical thought leadership, and ensures that we deliver the intended value on time, on budget, and with the right quality, resulting in great customer adoption and high customer satisfaction.
This role is responsible for driving the delivery of investment cases, sometimes multiple investment cases at the same time. He or she is part of a development team during the life of the investment case, and may work across multiple teams. The program manager is responsible for defining the scope of the software solution and creating conceptual designs to solve our customers' business problems.
Coordination, sequencing and prioritization within the set scope, as well as ensuring development is on track is part of the day to day job. A program manager works across all aspects of the development cycle, from scope definition, design, estimating, planning, scheduling of resources, through to the actual development, testing, quality assurance, delivery to market and ongoing support.
A program manager is an evangelist who inspires colleagues, customers and partners both internally and externally. This also includes explaining plans, demonstrating product capabilities and presenting our vision, strategy and roadmap. He or she continuously works to expand domain knowledge, pro-actively shares knowledge and experience, and guides others. Interacting and collaborating effectively across all parts of R&D and the wider organization is a must to succeed.
University degree, or equivalent professional qualifications, in a field relevant for the functional area of responsibility.
Good understanding of one or more of our target industries (Aerospace & Defense) and domain product/technology offerings as well as the business application processes for our target customers.
Experience from relevant industries and markets, and are used to interact with customers and partners.
Used to prioritize and take decisions.
Experience in agile development methodology.
Used to presenting, leading, and inspiring people.
As a step in our recruitment process, all final candidates will undergo a background check, to get us an understanding of our future employees.
We respectfully decline all offers of recruitment and/or advertising assistance.
Job Detail
Offered Salary

Not Specified

Career Level

Not Specified

INDUSTRY

Computer and technology

Qualification

Bachelor's Degree