Job Overview
Project Manager – Consulting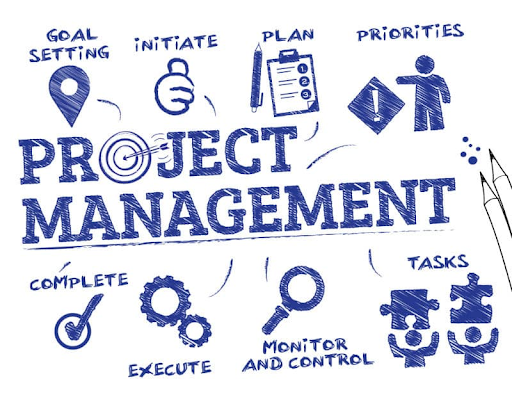 At IFS you will work in a growing, global enterprise software company built upon committed and empowered colleagues who come to work knowing they are making a difference. We work every day within our single platform and embedded digital innovation to help our customers be their best when it really matters to their customers – at the Moment of Service™. We take pride in ensuring that our employees are able to achieve the company goals as well as develop their career. We believe empowered autonomy, committed colleagues and being part of a winning team are the keys to our success and what makes us great!
We are an equal opportunity employer and value diversity at our company. We do not discriminate on the basis of race, religion, color, national origin, gender, sexual orientation, age, marital status, or disability status.
The Project Manager – Consulting, is responsible for leading, managing and steering IFS projects. An IFS Project Manager – Consulting acts on behalf of IFS as a focal point of expertise to ensure the value realization to the customer and revenue generation for IFS. Key to this is a firm understanding of project management practices in general and the standard deployment delivery methodologies that IFS utilizes, highlighting an ability to gain trust from both the customer and the IFS teams. Successful candidates will embrace the challenge of being the key driver, decision maker, engager, and motivator on projects, while consistently having control of both short and long term revenue realization goals and other established project performance KPI's.
The Project Manager – Consulting will support the delivery of our Mobile Workforce Management solution within IFS. Our mobile applications and platforms enable gas, water, and electric utilities to scale their workforce in the field and leverage the latest technologies in their day-to-day work. We enable utilities to transform their field operations by rapidly automating and optimizing any field work activity or process to improve response time and effectiveness. Our platforms offer utility operations personnel in both the office and field improved location and situational awareness for faster, more intelligent decision-making, greater safety and easier regulatory compliance.
The Project Manager – Consulting is expected to succeed in complex technical environments while simultaneously displaying exceptional communication skills to effectively work with enterprise customers of varying technical aptitudes.  This position requires some travel to customer sites, primarily within North America (expected travel up to 20%).
Essential Functions
Responsible for communicating directly with end-customers to deliver software projects and advocate for customer needs internally within IFS.

Responsible for delivery of assigned project(s) within agreed scope, time, and cost.

Responsible for management of IFS implementation projects where IFS is the primary contractor or  where the project is IFS partner led.

Govern and steer the overall project plan.

Display leadership abilities including the ability to ensure the consulting team is acting as a uniform entity in both communication and methodology.

Lead customers through the IFS delivery methodologies.

Consistently communicate project milestones to the IFS consulting team and customer project team.

Routinely question and validate the key decisions that are taken in relation to the solution design to ensure they do not affect the overall scope and timeline/budget of the project.

Drive impact analysis of any change requests to the solution design and plan, coordinate, and control how these are contracted and delivered.

Coordinate with IFS Product Management to validate requests for product enhancements, ensuring they are appropriate and necessary and that increase of scope is captured as a change request outside of the original scope of the contract.

Understand established project escalation processes and when they need to be invoked.

Timely coordination and follow with project team members on project task performance and progress.

Provide status reports according to defined IFS project communication processes.

Ensure consistent and timely cost management including invoicing and payment follow-ups.

Lead project kick-off meetings with the customer PM / core project team to communicate what will be involved for an IFS Project including our approach to workshops.

Keep up to date with core IFS product developments, be aware of new releases, their content, and in cooperation with the Solution Architect assess how it might affect the project.
Requirements
Candidates should have the following skills and knowledge, gained through a combination of educational and practical experience:
University degree, or equivalent professional qualifications

Project Management certification (e.g. PMP or Prince 2)

Dynamic personality with excellent verbal and written communication skills

Minimum of 5 years' project management experience in an Enterprise Software Product company

Proven knowledge/experience of complex, multi-site, multi-national enterprise software solutions implementations or upgrades

Intermediate level in the following Project management competencies: 

Project management tools including Microsoft Project.

Methodologies including Waterfall, Agile, and Hybrid-Agile.

Software/Product Development Life Cycle

Partner Management

Workshop facilitation

Negotiation

Business value selling \ engineering

People management, coaching and mentoring

Extraordinary personal time management skills with proven record of juggling multiple initiatives simultaneously

Excellent interpersonal skills with customers, team-members, colleagues and executives, operating in a positive and professional manner
We foster a collaborative work environment and a positive, supportive culture. 
We offer a flexible work environment and support work-life balance, offering a generous bank of paid time off a year. Our comprehensive benefits package includes a health spending plan.
IFS FACT 
IFS develops and delivers enterprise software for customers around the world who manufacture and distribute goods, maintain assets, and manage service-focused operations. The industry expertise of our people and solutions, together with commitment to our customers, has made us a recognized leader and the most recommended supplier in our sector. Our team of 4,000 employees supports more than 10,000 customers worldwide from a network of local offices and through our growing ecosystem of partners. For more information, visit: IFS.com 
Job Detail
Offered Salary

Not Specified

Career Level

Not Specified

INDUSTRY

Computer and technology

Qualification

Professional Degree