Job Overview
RESEARCH ASSISTANT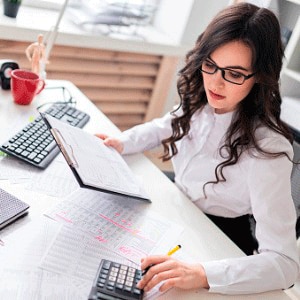 for a fixed term.
Vaahtomeri lab is a dynamic young research group. Our research focuses on cellular mechanisms of lymphatic capillary mediated immune cell trafficking. Lymphatic research is currently a hot topic, since modulation of lymphatics has been shown to boost adaptive immunity in inflammation-associated conditions, such as cancer, neurodegeneration and heart and coronary diseases.
Join us and learn the state-of-the-art cell culture and microscopy methods!
We have a position for a fixed term (3-6 months) for a research assistant, who is motivated to investigate key open questions in the fields of:
– Cell biology
– Image analyses
– Molecular cloning
The candidate most suitable for the positions is expected to be enthusiastic about scientific research and keen to learn new techniques. Furthermore, he/she should have strong communication skills (English) and ability to work in an international environment. Experience in cell culture is beneficial but not required.
The position is suitable for a master's thesis student (Pro-Gradu) and students at late phase of the master's studies, who can commit to full time research. However, we encourage applications also from students at earlier phase of studies, if the studies allow 80-100% working time.
The candidate for research assistant position is expected to be enrolled in University bachelor or master's degree study program. The candidate for master's thesis position is expected to have enrolled in University master's degree study program and to have bachelor's degree.
The work is supervised by principal investigator Kari Vaahtomeri (Ph.D., Doc.). Our laboratory is located in the Translational Cancer Medicine Research Program, Biomedicum Helsinki, Faculty of medicine, University of Helsinki and Wihuri Research Institute.
The position is for 3-6 months and will be filled immediately upon finding of a suitable candidate. Upon successful work period, extension of contract (research assistant or Ph.D. studies) is possible.
Please, enclose a CV, transcript of study records and a short motivation letter with your application. Deadline for the applications is Sunday, January 9th, 2022.
For more information on the position, please contact Kari Vaahtomeri (kari.vaahtomeri(at)helsinki.fi) and see Vaahtomeri et al. 2017, Cell Reports; Vaahtomeri et al. 2017, Genes & Development; Vaahtomeri et al. 2020, Cancer Research; Vaahtomeri et al. 2021 Front. Immunol.
Lab website: https://www.helsinki.fi/en/researchgroups/cell-communication.
The Faculty of Medicine promotes high quality scientific research. It provides research-based undergraduate and postgraduate education in medicine, dentistry, psychology and logopedics, and an international Master's Programme in Translational Medicine. It also offers psychotherapist education. In addition to its teaching and research activities, the Faculty serves as a significant expert organization in the healthcare sector and contributes to the discourse on ethics in the field. The Faculty aims to be one of the best medical research faculties in the world, while reinforcing its status as a distinguished institution of medical education.
Research Programs Unit (RPU) of the Faculty of Medicine consolidates demonstrated research excellence, with focused research programs addressing the greatest challenges in human health. International Scientific Advisory Board selects the research programs of RPU through a competitive application procedure every six years. Research programs provide the critical mass to combine biomedical, translational and clinical research with dynamic use of space, equipment and resources. Thus, they form a synergistic platform for top-class scientific and translational discoveries. Nine research programs, selected for the years 2019-2025, comprise of 90 research groups in total.
Due date
09.01.2022 23:59 EET
Job Detail
Offered Salary

Not Specified

Career Level

Not Specified

Qualification

Bachelor's Degree