Job Overview
Research Associate (Biomarker Discovery, Assay Development & Nanomaterials Engineering, iHealthtech)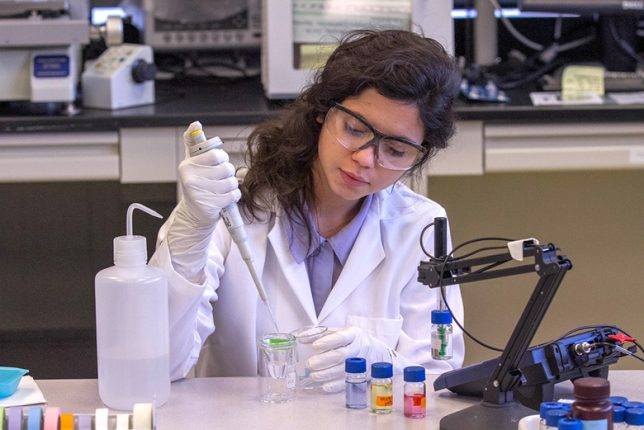 Job Description
Institute for Health Innovation & Technology (iHealthtech), National University of Singapore (NUS)
Advancing health through innovation, iHealthtech seeks to address clinical needs through the development of innovative
disruptive health technologies and bring them from the bench to the bedside, thus benefitting patients and society.
The Laboratory for Multiscale Molecular Diagnostics, National University of Singapore (NUS), seeks highly motivated and
talented research assistants/engineers to join our diverse team. We focus on developing novel micro- and nanoscale technologies to empower circulating biomarker research and its clinical translation.
Please visit our lab website for more details (www.huilinshao.com).To apply, please send your cover letter, CV and names of 3 references (name, institution, email) to Prof. Huilin Shao (hslab.recruit@gmail.com).
Only shortlisted candidates will be contacted.
Requirements
Biomarker discovery and assay development
Strong expertise in at least one and preferably multiple areas such as biomarker characterization, sequencing, protein engineering, cloning, cell culture, bioconjugation, electrochemistry, bioanalytical chemistry
Nanomaterials engineering
Strong expertise in at least one and preferably multiple areas such as organic and inorganic synthesis, nanomaterial characterization, micro- and nanofabrication, surface chemistry, bioanalytical chemistry
Device engineering
Strong expertise in at least one and preferably multiple areas such as micro- and nanofabrication, sensor prototyping, circuit design, optical engineering, plasmonics, microfluidics, modeling studies
Qualifications Biomarker discovery and assay development
Master degree in Biological Sciences, Molecular and Cell Biology, Biochemistry, Chemistry, Biomedical Engineering or related disciplines
Nanomaterials engineering
Master degree in Chemistry, Polymer Chemistry, Materials Science and Engineering, Chemical Engineering, Biomedical Engineering or related disciplines
Device engineering
Master degree in Electrical and Electronic Engineering, Optical Engineering, Mechanical Engineering, Applied Physics or related disciplines
Job Detail
Offered Salary

Not Specified

Career Level

Not Specified

Qualification

Master's Degree(M.Sc.)