Job Overview
Research Fellow in Gravitational Wave Discovery and Astrophysics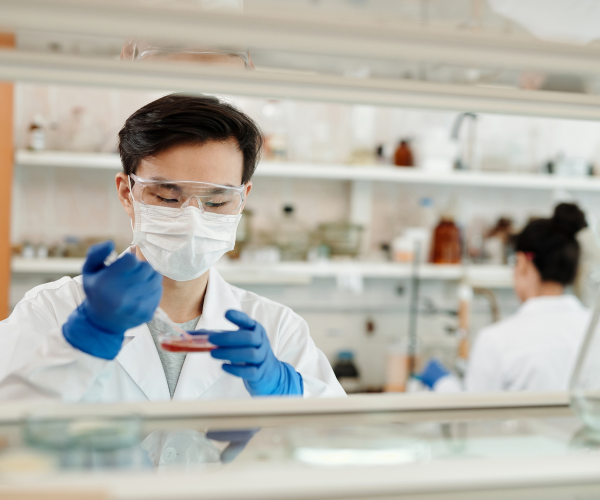 Job no: 0055083
Work type: Fixed Term
Location: Parkville
Division/Faculty: Faculty of Science
Department/School: School of Physics
Salary: $75,289 – $102,163 (Level A)
Role & Superannuation rate: Academic – Full time – 17% super
Founded in 1853, the University of Melbourne is Australia's #1 university and is consistently ranked amongst the leading universities in the world. We are proud of our people, our commitment to research and teaching excellence, and our global engagement.
About the School of Physics
The University of Melbourne's School of Physics is one of Australia's leading Physics Schools. It has achieved this status through the high quality of its research and teaching programs. The School offers a wide range of physics subjects to undergraduate and postgraduate students, and performs research in the following areas: Astrophysics, Atomic, Molecular and Optical Physics, Experimental Condensed Matter Physics, Experimental Particle Physics, Materials Science, Physical Biosciences, Theoretical Condensed Matter Physics and Theoretical Particle Physics.
The School of Physics hosts the following ARC Centre of Excellence groups:
ARC Centre of Excellence for Transformative Meta-Optical Systems (TMOS)
ARC Centre of Excellence for Dark Matter Particle Physics
ARC Centre of Excellence for Gravitational Wave Discovery
ARC Centre of Excellence in All Sky Astrophysics
ARC Centre of Excellence for Quantum Computation and Communication Technology (CQC2T)
For more information, please visit www.physics.unimelb.edu.au/
About the Role
The Australian Research Council (ARC) has invested $31.3 million of funding into a major new Centre of Excellence for Gravitational Wave Discovery, known as OzGrav, which started operations in 2017. OzGrav conducts research in instrumentation, data analysis, and astrophysics across the gravitational wave spectrum utilizing major international facilities including the Laser Interferometer Gravitational Wave Observatory (LIGO) and the Square Kilometer Array (SKA).
OzGrav's mission is to capitalise on the historic first detections of gravitational waves to understand the extreme physics of black holes and warped space-time and inspire the next generation of scientists and engineers through this new window on the Universe.  As well as fundamental research, OzGrav pursues a vigorous outreach agenda, which includes working with students from low socio-economic areas and encouraging the participation of minorities in science at all levels.  OzGrav also pursues research translation and commercialisation, generating opportunities for staff to experience secondments to industry during their postdoctoral terms.
The Research Fellow position is in any area of gravitational wave science relevant to OzGrav's discovery and astrophysics mission, with an emphasis on gravitational wave data analysis, gravitational wave and high-energy astrophysics, and detector characterization.  The appointee will conduct their own independent research and collaborate with other members of OzGrav on joint projects.

About You
PhD or equivalent in physics, mathematics, electrical engineering, or a related discipline
A demonstrated aptitude for research, with a sound publication record in relevant areas, commensurate with experience and opportunities
Demonstrated ability to prepare research reports and manuscripts for publication
Strong evidence of ability and desire to build an academic research career trajectory
Experience in gravitational wave data analysis, astrophysics, or instrumentation
The ability to attract external funding through grant applications and/or support in funded joint projects with others internal or external to the university
Demonstrated ability to develop, administer and see through to completion appropriately designed research projects with limited supervision
Demonstrated ability to work with people from diverse cultural backgrounds
Benefits of Working with Us
In addition to having the opportunity to grow and be challenged, and to be part of a vibrant campus life, our people enjoy a range of rewarding benefits:
Flexible working arrangements and generous personal, parental and cultural leave
Competitive remuneration, 17% super, salary packaging and leave loading
Free and subsidised health and wellbeing services, and access to fitness and cultural clubs
Discounts on a wide range of products and services including Myki cards and Qantas Club
Career development opportunities and 25% off graduate courses for staff and their immediate families
To find out more, please visit https://about.unimelb.edu.au/careers/staff-benefits.
Be Yourself
At UoM, we value the unique backgrounds, experiences and contributions that each person brings to our community, and we encourage and celebrate diversity. Indigenous Australians, those identifying as LGBTQIA+, females, people of all ages and culturally diverse backgrounds are encouraged to apply for our roles. Our aim is to create a workforce that reflects the community in which we live.
Join Us!
If you feel this role is right for you, please submit your application including a brief cover letter, your resume and your responses against the selection criteria* (found in the Position Description) for the role.
*For information to help you with compiling short statements to answer the selection criteria and competencies, please go to http://about.unimelb.edu.au/careers/selection-criteria
Should you require any reasonable adjustments with the recruitment process, please contact the Talent Acquisition team at hr-talent@unimelb.edu.au.
Job Detail
Offered Salary

Not Specified

Career Level

Not Specified

Qualification

Doctorate Degree (Ph.D.)