Job Overview
Senior Analyst, Risk, Capital Markets Operations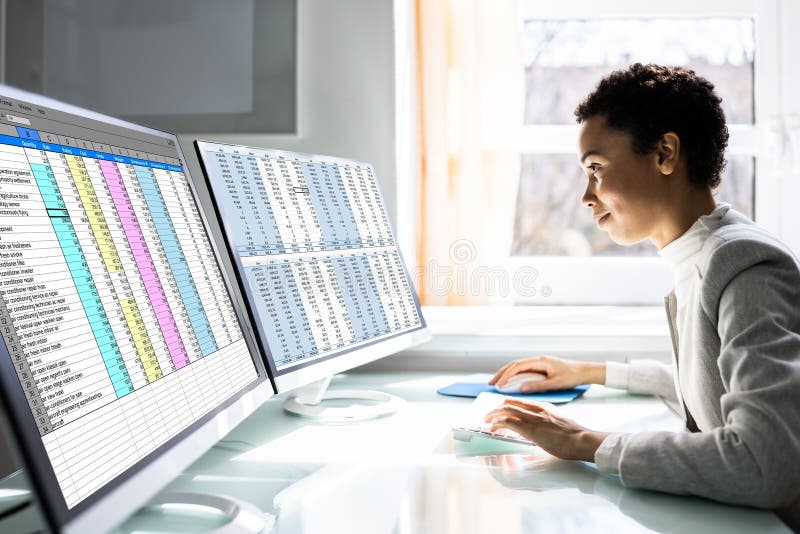 Role description:
To be responsible for ensuring there is an effective risk and control environment for up to 3 Capital Markets Important Business Services.
The individual will report into the Risk Manager for Capital Market Operations (CMO) who will be responsible for a team of 5 people covering all the IBSs, Turquoise & CMO.
This is a Colombo based role and the individual selected for this role is expected to work from 08.00 – 17.00 UK time.
The individual is also expected to work on a UK calendar as well.
Team Description:
The Capital Markets Operations (CM Ops) Risk team will be part of the Pan Venue & Governance team in CM Ops who are responsible for:

Designing & Executing Governance Standards, Processes, adherence to Policies & KPIs.
Enabling Group wide adoption of programme, architecture, data standards, consistent portfolio reporting, effective governance and providing oversight of the Group project investment budget.
Managing Operational risks, Audits & BCM activities.
Track all CM Ops projects to successful implementation, report, identify issues, remove impediments, secure resources.
Supporting CM COO office for reports to COO, Capital Markets & Boards up to LSEG..
Providing infrastructure support for the department.
Supporting the CM Ops Leadership team to enable the team to function smoothly.
Department Description:
CM Ops is part of the LSEG Group Operations function and supports all operations activities within the Capital Markets Division. We are structured to oversee and ensure successful the service delivery and service management activities for the division which includes, but is not limited to:-

Onboarding FX and Capital Market Customers
Ensuring orderly and fair running of key LSEG Markets such as LSE (Equities, Fixed Income and Derivatives) and Turquoise
Acting as a first point of contact for customers – Issuers, Member firms, Trading Specialists.
Being a centre of excellence for Transaction Reporting
Ensuring the Resiliency of Capital Markets and sharing best practice across the Group
Co-ordinates the production and dissemination of communications to customers and key organisations including EUI, CCPs, UKLA and FTSE Russell.
Providing an Important Business Service (IBS) Lens for LSE plc, Turquoise & FX.
Key role responsibilities:
Responsible for the risk and control environment for up to 3 IBS's.
Develop working partnerships with Risk and Compliance function.
For the IBSs the individual is responsible for:-

Identify and assess operational risks and exposures
Manage controls and path to green
Log and manage risks in ORIS
Understand the IBSs risk profile
Complete and maintain RCAs
Understand for each IBS the Tolerance levels; Critical Data Elements; Process ownership & documentation; adherence to Enterprise Records Management policy; 3rd Party dependencies;
Self-identify risks &, if necessary, resolve Audit findings
Own the control library
Engage in SIR process to understand the cause of an incident and whether controls or mitigants have failed and whether it is necessary to reassess risk exposure. Oversight of open SIR actions ensuring they are closed within agreed timelines, attend SIR weekly meetings; attend SIR Governance Meeting
Self-certify breaches
Define KRIs measure monthly and act on non-achievement
Key behaviours and skills required to be successful in the role:
The individual will be able:

To balance the needs of risk management and business growth;
To quickly understand and willing to challenge existing processes/thinking;
To document and explain findings clearly and simply;
To escalate at the appropriate time and interact with senior stakeholders;
To propose solutions;
The individual should ideally have:

At least 3 years' experience working in a professional environment ideally in the financial services industry;
At least 3 years' experience of working in a Risk environment and with demonstrable risk knowledge and accreditations;
A desire to develop themselves;
A positive approach to dealing with problems;
Proven they can learn – Academic or Professional qualifications;
Basic O365 skills.
LSEG (London Stock Exchange Group) is more than a diversified global financial markets infrastructure and data business. We are dedicated, open-access partners with a commitment to excellence in delivering the services our customers expect from us. With extensive experience, deep knowledge and worldwide presence across financial markets, we enable businesses and economies around the world to fund innovation, manage risk and create jobs. It's how we've contributed to supporting the financial stability and growth of communities and economies globally for more than 300 years.
Through a comprehensive suite of trusted financial market infrastructure services – and our open-access model – we provide the flexibility, stability and trust that enable our customers to pursue their ambitions with confidence and clarity.
LSEG is headquartered in the United Kingdom, with significant operations in 70 countries across EMEA, North America, Latin America and Asia Pacific. We employ 25,000 people globally, more than half located in Asia Pacific. LSEG's ticker symbol is LSEG.
People are at the heart of what we do and drive the success of our business. Our culture of connecting, creating opportunity and delivering excellence shape how we think, how we do things and how we help our people fulfil their potential.
We embrace diversity and actively seek to attract individuals with unique backgrounds and perspectives.  We break down barriers and encourage teamwork, enabling innovation and rapid development of solutions that make a difference. Our workplace generates an enriching and rewarding experience for our people and customers alike. Our vision is to build an inclusive culture in which everyone feels encouraged to fulfil their potential.
We know that real personal growth cannot be achieved by simply climbing a career ladder – which is why we encourage and enable a wealth of avenues and interesting opportunities for everyone to broaden and deepen their skills and expertise.
As a global organisation spanning 70 countries and one rooted in a culture of growth, opportunity, diversity and innovation, LSEG is a place where everyone can grow, develop and fulfil your potential with meaningful careers.
At LSEG, we believe that creating a diverse and inclusive organisation is fundamental to the way we deliver on our promise – and our purpose. You'll be part of an organisation of over 25,000 people, spanning 70 countries. We recognise the individual perspectives each of our colleagues brings, and our diverse workforce is one of our greatest strengths. In supporting collaboration and creativity and encouraging new ideas across a diverse and inclusive workforce, we can improve how we are driving financial stability, empowering economies and enabling customers to create sustainable growth.
LSEG offers a range of tailored benefits and support from healthcare and retirement planning to paid volunteering days and wellbeing initiatives.
We are an equal opportunities employer. We do not discriminate on the basis of race, religion, colour, national origin, gender, sexual orientation, gender identity, gender expression, age, marital or veteran status, pregnancy or disability, or any other basis protected under applicable law. In accordance with applicable law, we make reasonable accommodations for applicants' and employees' religious practices and beliefs, as well as any mental health or physical disability needs.
Please take a moment to read this privacy notice carefully, as it describes what personal information the London Stock Exchange Group (LSEG) ("We") may hold about you, what it's used for, and how it's obtained, your rights and how to contact us as a data subject.
If you are submitting as a Recruitment Agency Partner, it is essential and your responsibility to ensure that candidates applying to LSEG are aware of this privacy notice.
Job Detail
Offered Salary

Not Specified

Career Level

Not Specified

INDUSTRY

Accountancy, Banking and Finance

Qualification

Professional Certificate