Job Overview
Site Reliability Engineer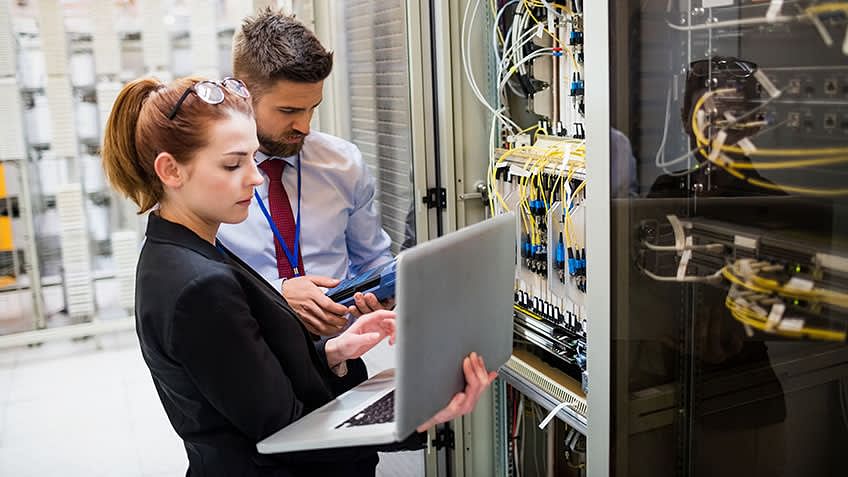 Primary job role
As a Site Reliability Engineer (SRE) you will be responsible for improving the overall reliability of applications by ensuring its availability, performance, and scalability. You should be able to gather the technical requirements from the DevOps team and the operational requirements from the Application Support team. With the Site Reliability Engineer role being at the heart of solving production problems, you should be able to take a holistic approach to troubleshooting and delve deeply into technical details. You must acquire the necessary domain knowledge to effectively troubleshoot and recover from an outage as well as monitor applications in production and build alerts as required.
Main duties/responsibilities
Work closely with the application support team.
Monitor critical applications and services to minimize downtime and ensure their availability.
Collaborate with DevOps teams to maintain and monitor CI/CD pipelines.
Deploy new versions to production environments.
Work with project teams to ensure the reliability and maintainability of new and modified releases.
Provide input to risk management practices that will anticipate reliability-related incidents that could adversely impact operations.
Document processes and monitor application performance metrics.
Continuously improve proactive monitoring alert configuration and incident response processes to increase reliability and reduce Mean Time to Recovery (MTTR ).
Optimize performance and cost efficiency through continuous monitoring, trend analysis, and fine-tuning.
Monitor any abnormal usage that can impact the cost or performance and take corrective actions.
Proactively implement preventive measures to improve system reliability.
Maintain runbooks, Standard Operating Procedures (SOPs), diagrams, and documentation for swift incident response.
Conduct post-incident reviews to improve reliability and contribute to the development of resilience strategies.
Achieve Service Level Indicators (SLIs) that are set to meet reliability objectives.
Experience
Experience in SRE/DevOps with a focus on Ops.
2+ years of experience in AWS Cloud Infrastructure.
Familiarity with CI/CD pipelines and version control systems.
Experience in Project Management and issue tracking tools such as JIRA/SysAid.
Qualifications
Bachelor's degree or an equivalent professional qualification.
Technical Knowledge
Fluent in AWS key services (EBS, S3, AWS Compute, Storage, RDS etc).
Expertise in Kubernetes or any Container Orchestration System.
Knowledge of Infrastructure as a Code.
Linux system administration knowledge.
Knowledge of RDBMS and Document databases.
Knowledge of Monitoring tools including AWS CloudWatch and NewRelic.
Additional certification in Microsoft, Linux, Cisco, AWS or similar technologies is a plus.
Behavioral competencies
Communication
Teamwork and collaboration
Client orientation
Results and execution orientation
Analytical ability
Decision making
Equal Opportunity Employer
Everyone can grow at Fortude; regardless of their identity. Join us, and be a part of an organization, where we're all proud to belong.
Job Detail
Offered Salary

Not Specified

Career Level

Not Specified

INDUSTRY

Computer and technology

Qualification

Bachelor's Degree