Job Overview
Assistant Manager, Business Analysis, Finance CoE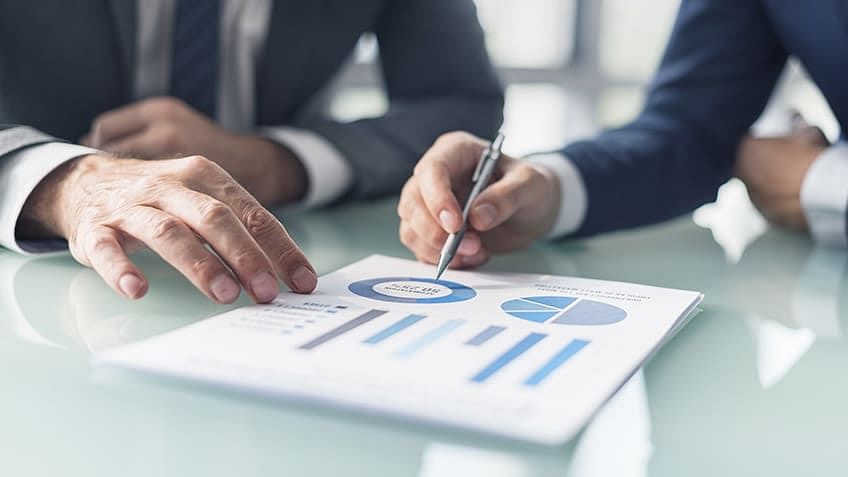 Position Summary
The selected candidate will be responsible for the analysis and understanding of Financial Data to provide a combination of regular and ad-hoc data/ reports as well as supporting on automation of workflows using appropriate tools (such as Macros, VB, Microsoft Power apps etc). This role will be responsible in supporting a controlled, standardized and structured approach to creating a new analytical and reporting capability within the Finance CoE in Sri Lanka. Whilst experience in Microsoft Power BI tool is a must, the role also focuses on analytical skills, working across different business divisions to support the wider finance function and will report to the Senior Manager – Finance Operational Excellence within the Centre of Excellence in Sri Lanka.
Role Responsibilities
Standardize current reports/ dashboards using Microsoft Power BI Business Intelligence Tool.
Review end-to-end processes and support the Senior Manager – Finance Operational Excellence to provide solutions to produce monthly MI packs using Microsoft Power BI within stipulated deadlines.
Support Management Reporting processes including analysis and creating management information reports.
Present the findings to stakeholders in a comprehensive and collaborative manner.
Work collaboratively in identification and support of continuous improvement activities.
Adhere to internal controls as per group policies and the financial control framework.
Responsible for timely and accurate delivery of all dashboarding and business reporting requirements.
Responsible of standardizing processes, documenting and building resilience within the team.
Support Group projects and ensure seamless implementation of any new systems and processes.
The role will be expected to partner with other members of the Finance CoE in delivering of solutions.
Identify opportunities to automate within the Finance processes and create automation projects and lead it to success.
Preferred Skills and Experience
Excellent knowledge of Microsoft Power BI and MS Office Packages is a must. Specially in Microsoft Power BI Business Intelligence Tool.
Finance degree or a passed finalist of a recognized professional institute (CIMA/ACCA).
Minimum 3-5 years of analytical experience and having experience in a similar capacity will be an added advantage.
Excellent communication skills in oral & written English.
Be a proponent in driving a collaborative culture to working across global finance.
Adaptable to working in a fast-changing environment to meet business deadlines.
Utilize all available resources and toolsets to investigate and resolve problems, to ensure the most appropriate solution is identified.
Hands on experience in Oracle an added advantage.
Have a strong track record in standardizing processes and documentation.
Strong planning and prioritizing skills according to business needs
Ability to work according to UK work hours.
Data Visualization with tools such as BI or Tableau
Positive attitude to learning new skills and technologies.
Story telling through data.
Experience & knowledge in Power BI in creating dashboards.
At LSEG, we believe that creating a diverse and inclusive organisation is fundamental to the way we deliver on our promise of creating essential partnerships and open opportunities. Our open culture is central to how we deliver our purpose – driving financial stability, empowering economies and enabling customers to create sustainable growth – in everything we do.
Working with us means that you will be part of a dynamic organisation of 25,000 people across 70 countries. However, we will value your individuality and enable you to bring your true self to work so you can help enrich our diverse workforce. You will be part of a collaborative and creative culture where we encourage new ideas and are committed to sustainability across our global business. You will experience the critical role we have in helping to re-engineer the financial ecosystem to support and drive sustainable economic growth. Together, we are aiming to achieve this growth by accelerating the just transition to net zero, enabling growth of the green economy and creating inclusive economic opportunity.
LSEG offers a range of tailored benefits and support, including healthcare, retirement planning, paid volunteering days and wellbeing initiatives.
We are proud to be an equal opportunities employer. This means that we do not discriminate on the basis of anyone's race, religion, colour, national origin, gender, sexual orientation, gender identity, gender expression, age, marital status, veteran status, pregnancy or disability, or any other basis protected under applicable law. Conforming with applicable law, we can reasonably accommodate applicants' and employees' religious practices and beliefs, as well as any mental health or physical disability needs.
Please take a moment to read this privacy notice carefully, as it describes what personal information London Stock Exchange Group (LSEG) (we) may hold about you, what it's used for, and how it's obtained, your rights and how to contact us as a data subject.
If you are submitting as a Recruitment Agency Partner, it is essential and your responsibility to ensure that candidates applying to LSEG are aware of this privacy notice.
Job Detail
Offered Salary

Not Specified

INDUSTRY

Computer and technology

Qualification

Bachelor's Degree