Job Overview
Assistant Manager, Operational Support, Market Operations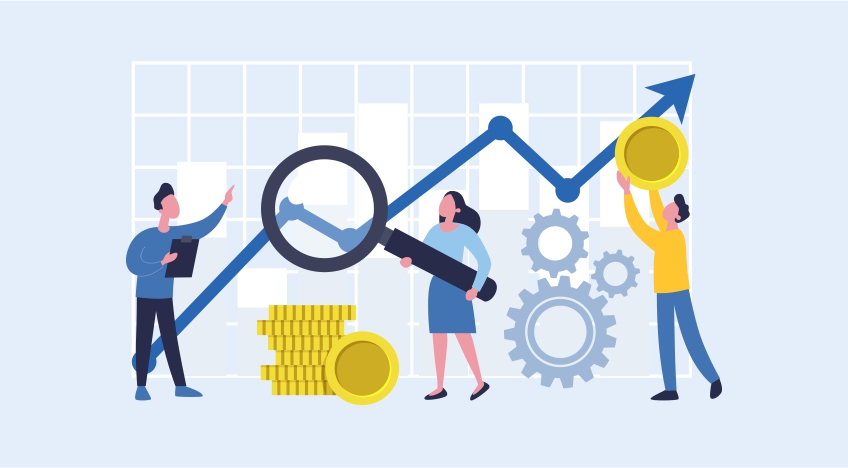 Role Profile
The Assistant Manager of the Operational Support team is primarily responsible for ensuring the automation of early morning checks, adaptation to system changes and make the process is efficient. The assistant manager will be responsible for running the day-to-day activities for the Operational Support team based in Colombo, Sri Lanka. The role will also include the development of framework, processes, future automation, and oversight of the Operational Support team members based in Sri Lanka.
Team description
The team works primarily to cover the 8:00 London hours based in Colombo, Sri Lanka.  It is responsible for the first line of checks for a range of markets, admissions, client and technical activities, systems connectivity and front ends ahead are able to validate with less time through an, automated process by the markets start time.  The Operational Support team is part of the overall Client and Market Services organisational structure.
Department Description
Market Operations covers Service Delivery, Business Architecture and Client Services. The Service Delivery team provide the centralised function for the maintenance of key trading services and reference data databases spanning the LSE, Turquoise, and Refinitiv FX venues. The department acts as a first point of contact for customers (both issuers and member firms) requiring immediate or planned actions, assessing suitability for admission of issuers and impacts of corporate actions on reference data. It coordinates the production and dissemination of communications to customers and key organisations including EUI, CCPs, UKLA and FTSE. The area manages close operational relationships internally and externally.,
Key Responsibilities
To act as the main liaison between management (based in London) and the team members (based in Colombo).
To coordinate the training of members of staff and act as a role model.
To assist management with any ad hoc change requests, as required.
Be the first contact person to accept system / design changes who connects the delivery teams.
Conduct the proper analysis with application teams to understand the change & scope check and plan automation path accordingly.
Make sure the check is effective, appropriate, necessary and added to reporting.
Share details on a timely manner with the operational support team and other project teams.
Ensure to if check automation procedures artifacts are updated.
Decide automation scope for confirmed checks & work with the project teams for implementation.
Helping the project manager with automation prioritisation and be the central point for interaction with other application support teams.
Assuring timely testing of new automations.
Communicate automation testing progress, planning, blockers, and alternatives to the Market Operations leadership and Business Architecture team.
Work with Ops RUN team to improve checks and improve automation scope.
Share status weekly and monthly intervals per application on the CHANGE progress and status & plan.
Perform scrutiny on proposed checks to evaluate effectiveness and also identify automation progress path for the same.
Manage the employee life cycle of team members and ensure adherence to people processes and policies.
To coordinate all Operational Support activities, so that these are performed efficiently and effectively.
To perform several proactive, confirmatory checks across a range of markets and tools to ensure that all the systems in scope are healthy and ready for the business day.
To perform proactive customer alert management and event logging to help ensure appropriate levels of service quality are consistently and predictably delivered.
Key Behaviours
Integrity
Has the sustained drive and energy to deliver support service to the required level of timeliness and quality.
Willingly makes the effort to ensure activities are completed on time and to the quality required.
Partnership
Makes use of project management methodologies (e.g.: schedules of work; progress reports etc.)
Deals with conflict successfully.
Seeks information/inputs from colleagues/clients.
Innovation
Willingly adopts new processes/approaches/ways of working.
Excellence
Oral and written communications are tailored to their audience's needs.
Proactive and demonstrates initiative.
Prioritises activities according to business and operational needs.
Analysis and problem solving.
Analyses issues to identify the most appropriate solutions.
Utilises all available resources and toolsets to investigate and resolve problems.
Candidate Profile / Key Skills
Operational Support industry experience and recent experience in a similar role for 4 to 5 years.
Knowledge of FIX protocol, Networking, Wireshark, SFTP, electronic trading systems, market data will be an advantage.
PL/SQL Development is required & Snowflakes experience is added advantage.
Java / Java Script experience
AWS Development experience
Control-m tool experience is added advantage.
Experience is any automation tool & framework is an added advantage.
Recent experience in a similar technical customer service role supporting financial clients.
Must be a confident team player with good interpersonal skills and a 'can do' attitude.
Worked in professional and client-focused environments, where detailed processes must be followed.
Proven customer service skills.
Accurate with attention to detail.
Must be able to work to deadlines and under pressure.
Knowledge of equities and debt instructions and associated corporate events would be advantageous.
Ability to learn quickly.
Experience in managing staff/teams.
At LSEG, we believe that creating a diverse and inclusive organisation is fundamental to the way we deliver on our promise of creating essential partnerships and open opportunities. Our open culture is central to how we deliver our purpose – driving financial stability, empowering economies and enabling customers to create sustainable growth – in everything we do.
Working with us means that you will be part of a dynamic organisation of 25,000 people across 70 countries. However, we will value your individuality and enable you to bring your true self to work so you can help enrich our diverse workforce. You will be part of a collaborative and creative culture where we encourage new ideas and are committed to sustainability across our global business. You will experience the critical role we have in helping to re-engineer the financial ecosystem to support and drive sustainable economic growth. Together, we are aiming to achieve this growth by accelerating the just transition to net zero, enabling growth of the green economy and creating inclusive economic opportunity.
LSEG offers a range of tailored benefits and support, including healthcare, retirement planning, paid volunteering days and wellbeing initiatives.
We are proud to be an equal opportunities employer. This means that we do not discriminate on the basis of anyone's race, religion, colour, national origin, gender, sexual orientation, gender identity, gender expression, age, marital status, veteran status, pregnancy or disability, or any other basis protected under applicable law. Conforming with applicable law, we can reasonably accommodate applicants' and employees' religious practices and beliefs, as well as any mental health or physical disability needs.
Please take a moment to read this privacy notice carefully, as it describes what personal information London Stock Exchange Group (LSEG) (we) may hold about you, what it's used for, and how it's obtained, your rights and how to contact us as a data subject.
If you are submitting as a Recruitment Agency Partner, it is essential and your responsibility to ensure that candidates applying to LSEG are aware of this privacy notice.
Job Detail
Offered Salary

Not Specified

INDUSTRY

Computer and technology

Qualification

Not Specified