Job Overview
Data Governance Manager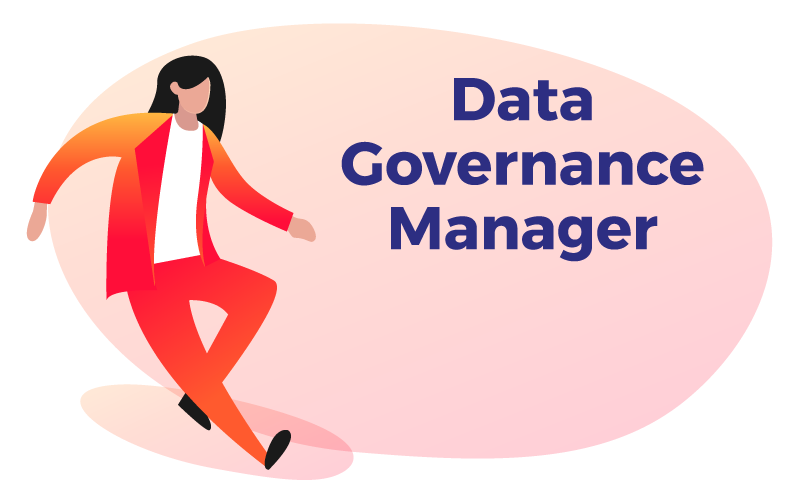 Key Responsibilities:
Acts as a Manager and SME on data governance and key principles while using industry best practices to improve efficiencies, risk reduction, business opportunities and growth in support of the LSEG mission
Supports the enterprise data governance implementation roadmap including strategic priorities for development of data governance as a service for our businesses and corporate functions
Develops, leads, and maintains the data governance platform including, but not limited to the following:
Serves as a business partner and custodian in tool training and overall adoption
Leads the data governance platform strategy, implementation, and operations
Acts as lead subject matter expert and demonstrates tool proficiency
Sets up the operational model to support both the Group and the Divisions
Supports new use cases, architecture requirements, integration needs and other tool related priorities, as needed
Partners with other capability and tooling leaders including Collibra, LEANIX, BlueWorks and other leadership to satisfy business priorities
Liaises with business and technology to capture use cases and requirements on an on-going basis
Support software upgrade testing, as needed
Develops procedures and other internal content to help "train the trainer" in the platform capabilities
Creates training and communications materials, conducts training sessions, and manages overall access to Collibra
Works with Information Technology on the budgeting and issues of various types of licenses within budget
Manages staff at various levels including responsibilities to on-board, train, educate, mentor, and off-board, as necessary
Actively supports the current data policy framework including the charter, group data policy, standards, procedures and playbooks, and acts as an implementation expert to business partners and corporate functions
Supports the planning, supporting materials, adoption, and reporting for Group Data Policy conformance and the related control(s) framework
Supports change management projects as a lead SME, facilitator, decision-maker, and developer of content and other pertinent materials
Provides review and consultation for the data literacy, education, and training activities related to the data governance set of capabilities
Supports the metadata strategy to include business data dictionaries, glossaries, and catalogs for use within LSEG, as needed
Supports input into the Key Performance Indicators (KPIs), metrics and other management reporting needs related to the data governance capabilities
Key Behaviors and Skills Required to be successful in the Role
Working Experience
Minimum of 7-10 years of experience in a major services organization, with data or project management and oversight experience.
Strong understanding and hands-on experience with data governance tools with focus on Collibra. Certifications are a plus.
In-depth knowledge of data governance industry best practices, business and technology issues related to management of enterprise data assets and approaches related to data protection.
Demonstrated business and IT consulting skills, with change management and business process concepts and strategies, including communication, culture change and performance measurement system design
Knowledge of industry best practices, market, and International Organization for Standardization (ISO) Standards, and other governing bodies relevant to the role
Experience with the risk management, controls, data architecture and technology solutions
Comprehensive knowledge of the documentation and management of issues related to data governance.
Education
Bachelors or master's Degree in Computer Science, Business Administration, Information Management, or Information Sciences
Data Quality, Management, IT, Data Science or Governance training or other relevant Certifications
At LSEG, we believe that creating a diverse and inclusive organisation is fundamental to the way we deliver on our promise of creating essential partnerships and open opportunities. Our open culture is central to how we deliver our purpose – driving financial stability, empowering economies and enabling customers to create sustainable growth – in everything we do.
Working with us means that you will be part of a dynamic organisation of 25,000 people across 70 countries. However, we will value your individuality and enable you to bring your true self to work so you can help enrich our diverse workforce. You will be part of a collaborative and creative culture where we encourage new ideas and are committed to sustainability across our global business. You will experience the critical role we have in helping to re-engineer the financial ecosystem to support and drive sustainable economic growth. Together, we are aiming to achieve this growth by accelerating the just transition to net zero, enabling growth of the green economy and creating inclusive economic opportunity.
Job Detail
Offered Salary

Not Specified

Experience

More than 5 Years

INDUSTRY

Computer and technology

Qualification

Bachelor's Degree