Job Overview
Executive / Senior Executive, Student Administration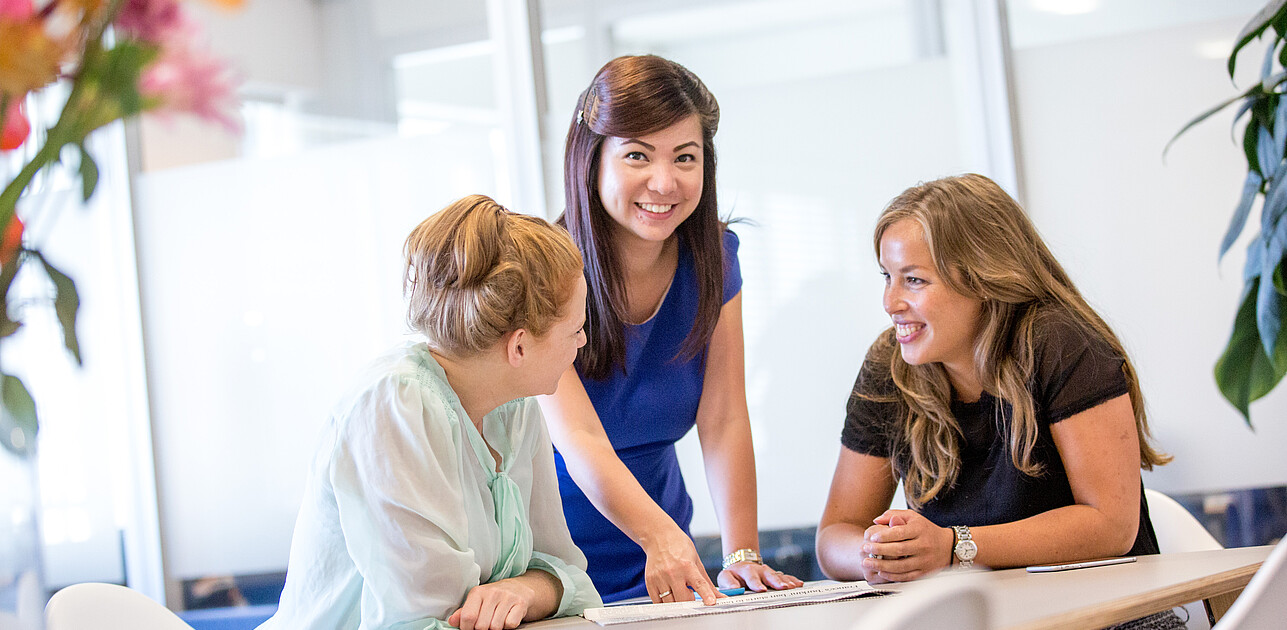 NTU's School of Computer Science and Engineering (SCSE) is a leading school for higher learning that is known for its excellent curriculum, outstanding impactful research, and talented faculty. Today, we are ranked Top 10 for Computer Science in the latest US News and World Report Best Global Universities listing and NTU has been recognized as the top university for AI research and citation impact. SCSE serves a critical role in the university and society as we harness the power of digital technology and tech-enabled solutions to not only enhance the learning and research experience of our students and staff, but also to create innovative solutions for some of the grand challenges facing our world.
SCSE invites suitable candidates to apply for the Executive/ Senior Executive role with our Research and Graduate Office to support our Program Managers and Directors in the daily operations of three self-financing Master of Science programs to ensure excellent service delivery and contribute to the profitability of the programmes.
Responsibilities
Support admissions, course registration and exemption, briefings, examinations, vacation leave matters, outreach and publicity, website content maintenance, overseas conference processing, research internship programmes, etc.
Assist Assistant Chair (Graduate Studies) and Program Directors in curriculum & syllabi review and submissions
Planning of examinations timetable and management of the whole examination process
Prepares content for student handbooks, FAQs, instructions to students, maintenance of policy and work documents, letters, work processes and timelines, checklists, forms, etc.
Administer SkillsFuture claims and initiatives by Centre for Professional and Continuing Education (PACE) etc.
Handle all postgraduate related enquiries (office counter, emails, phone calls)
Assist in Research Integrity matters
Assist students with general enquiries
Work closely with NTU offices, departments and other schools on all postgraduate academic matters
Timely update and maintenance of all graduate students' data in the SCSE and Office of Academic Services (OAS) systems
Assist the Assistant Chair (Graduate Studies) in the management of SCSE's Graduate Club activities and all other matters as tasked by Chair, Associate Chair (Research), Assistant Chair (Graduate Studies) and Committee Chairs in academic related committees
Support the Manager/Assistant Director in all areas of work pertaining to Research and Graduate Studies, including data collation, statistics and reporting, ad-hoc seminars and events, etc.
Requirements
Diploma with 3-5 years of relevant experience, preferably in an educational institution
IT savvy, proficient in MS Office applications and database management systems
Meticulous, with the ability to multi-task and work in a fast-paced environment
Excellent interpersonal and communication skills (both written and oral)
Proactive with a positive working attitude
Experience in processing large volumes of data accurately and generate management reports
Ability to work under pressure with multiple close and tight deadlines
Job Detail
Offered Salary

Not Specified

Career Level

Non-Executive