Job Overview
Head of Regulatory Affairs – Beauty & Personal Care North America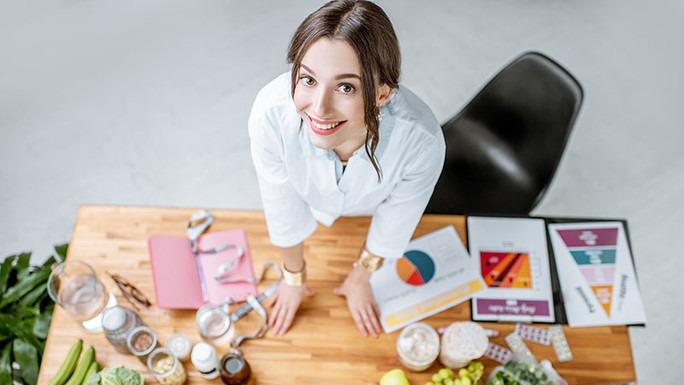 Who You Are and What You'll Do
The Head of Regulatory Affairs (Senior Manager) will sets the short and long term regulatory strategic direction for the North American Beauty & Personal Care (BPC), assuring alignment with the global BPC regulatory agenda.  The role also leads the regulatory strategy, organization and guidance for the North American Beauty & Personal Care (BPC) innovation program and advocacy program. This role will have 3-5 direct reports.
ADVOCACY
Leads the North American BPC advocacy program by setting the agenda and drives the position on specific advocacy topics and related communication plan with other functions
Agrees ownership with relevant categories (and clusters)
Stakeholder management and reporting (internal as Business Partner, external as advocate)
Provides input to the global Regulatory Affairs (RA) strategy and runs the global regulatory advocacy network
Ensures cascading into RA and its interfaces and supports internal requests
Regulatory Affairs expert on North American BPC advocacy topics
Monitors the external environment
Drives for change in regulation or establishing new product regulations (=proactively influence to expand the innovation space)
Defends Unilever positions in the face of new regulations or amendment in regulations
Issue management (pro-active planning) and/or acts as (in some cases) Issue Leader (External Affairs owns process)
Drives for regulation/legislation harmonization across North America
Develops and maintains excellent interfaces with internal and external relevant partners
Represents RA in other Unilever functions (SEAC, External Affairs, Legal, …) on assigned advocacy topic(s)
Strengthen/build networks as required (with regulators and relevant Key Opinion Formers / stakeholders)
Has direct contact/represents Unilever in external bodies; e.g., Trade Associations, Alliances / Coalitions; expert working group, key influencers, etc.
Represents Unilever with external bodies (Trade Associations, Alliances, regulatory authorities, etc.)
INNOVATION
Provides regulatory input to the BPC category innovation projects
Provides regulatory review and assessments for BPC products to be marketed in North America.
Provides expertise on regulatory developments which could affect the North American BPC products and ensures that these developments are incorporated into the NA innovation plans
Contributes to global category RA network / represents cluster
Prepares regulatory summaries on North American specific areas
Communicates information on issues, issue management, and regulatory news of the cluster within R&D and other functions
Translates regulation(s) (relevant for clusters and countries) into set of rules (RA rule engine)
Manages RA for North America Home and Beauty & Personal care
Provides regulatory updates on regulations affecting North America on BPC, gives training (interprets regulations)
Contributes to claims approval process through North American claims forum for regional / local claims
Develops claims guidance and guardrails on specific claims areas
Provides regulatory support to the management of relevant North American BPC issues / opportunities
Anticipates regulatory challenges for the future which could drive the external influencing agenda for North America as input for the advocacy agenda, innovation plans
Performs regulatory assessments for North American BPC "local jewels" up to validated (local) regulatory reports; participates in stress tests.
Works with consultants, external RA experts related to BPC North American innovation projects
Key interfaces:
Internal:  Category R&D, Category Brand Development, Global regulatory affairs leadership team, Global regulatory affairs managers and network, External Affairs, Legal, Safety & Environmental Assurance Centre, Customer Development.
External: Regulators (FDA, Health Canada, State/Provincial regulators, California EPA); key customers (e.g., Walmart, Target, Amazon, etc.), NGOs, trade associations (PCPC, CAC); etc.
What You'll Need to Succeed
Bachelors Degree required. M.S. or PhD in Chemistry, Pharmacy, Biological Science, Toxicology, Environmental Science or equivalent a plus!
10+ years of experience within an FMCG environment with expertise in North American regulatory requirements that govern personal care, OTC and home care industry.
Proven track record in active collaboration with R&D and non-R&D functions as well as 3rd parties in support of the innovation program.
Proven record in interacting with, and influencing regulatory authorities, NGOs, and other key stakeholders.
Pro-active self-direction with a high level of initiative and persistence and a very much hands-on approach to results delivery
Excellent oral and written communication skills
Ability to assess regulatory risks and opportunities and the impact it has on the existing and innovation portfolio
Ability to apply argumentation in order to influence at all levels externally and internally
————————————
Unilever is an organization committed to diversity and inclusion to drive our business results and create a better future every day for our diverse employees, global consumers, partners, and communities. We believe a diverse workforce allows us to match our growth ambitions and drive inclusion across the business. All qualified applicants will receive consideration for employment without regard to race, color, religion, sex, sexual orientation, gender identity, gender expression, age, status as a protected veteran, status as an individual with a disability, genetic information, or other applicable legally protected characteristics by federal, state, or local law. For more information, please seeEqual Employment Opportunity Posters
Equal Opportunity/Affirmative Action Employer Minorities/Females/Protected Veterans/Persons with Disabilities
Employment is subject to verification of pre-screening tests, which may include drug screening, background check, credit check and DMV check.
If you are an individual with a disability in need of assistance at any time during our recruitment process, please contact us at NA.Accommodations@unilever.com. Please note: This email is reserved for individuals with disabilities in need of assistance and is not a means of inquiry about positions or application statuses
Job Detail
Offered Salary

Not Specified

Career Level

Not Specified

Experience

More than 5 Years

INDUSTRY

Manufacuring/Production

Qualification

Bachelor's Degree