Job Overview
HR Services Manager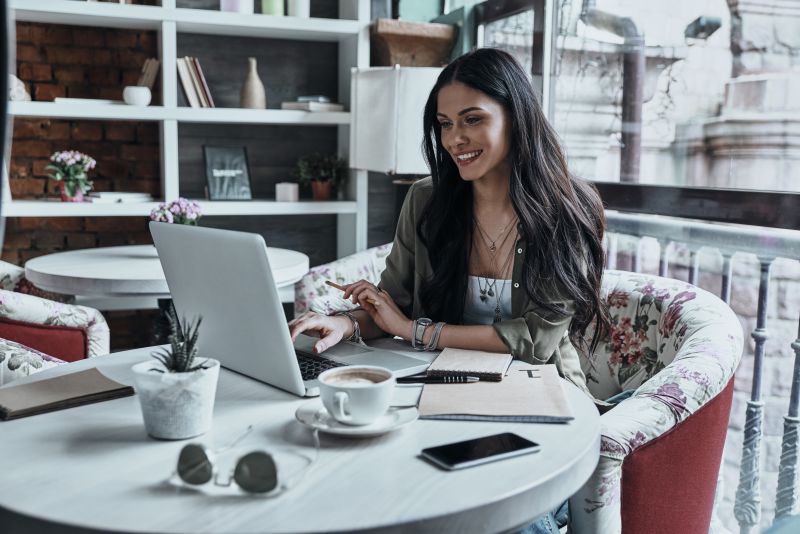 Would you like to join a workplace where you could bring your purpose to life through the work you do? Imagine creating a better business and better world by leading innovations and working with Sri Lanka's loved brands that improve the lives of millions every day, all while learning from brilliant business leaders!
Here's your chance to be a part of our Unilever Sri Lanka family as a HR Services Manager!
Diversity is one of our most relevant pillars in people management. Our core is developing an internal environment open to the multiplicity of world views through inclusion with no stereotypes. This allows us to value our people from every ethnicity, bringing together different profiles and operating styles.
At Unilever, more than 50% of our leadership positions are held by women and we seek more diversity in our company. In this way, we consider all candidates for our vacancies regardless of disability, race, colour, religion, gender or gender identity, nationality, sexual orientation, ancestry, age, or any other diversity.
Is this position made for you?
You will be the contact for all line managers and employees regarding all queries relevant to HR systems and processes, issue escalations. You will work with various teams in HR, legal, etc. to enable a flawless end-to-end employee experience for employees' day to day HR needs. You are responsible for ensuring that employee policies, practices, and programs are consistently applied across client groups and the company. You will also partner with Expertise teams on policy updates. You are accountable for knowledge management and feeding insights into enhancement of technology platforms which create great employee experience.
Your Key Responsibilities Will Include
• Leading the execution and evaluation of HR operations while being responsible for the direct line management of the retained HR service delivery team.
• Providing direction, planning, controlling and evaluating the delivery of quality HR services to the business within all service lines, including payroll, recruitment, workforce administration (includes administration of the Time & Attendance system), employee relations, talent management, performance management, international assignments and relocation, Reward and benefit (including Medical, Life, Surgical and Hospitalization insurance) on time and in full as per stipulated and agreed service levels.
• Predicting, mapping and planning HR/talent requirements together with other HR Business Partners in each function
• Advising and assisting line managers and other HR Business Partners on the interpretation of HR policies, practices and procedures
• Cascading information in relation to compensation and benefits, policies and procedures to line managers, other HR managers as well as employees while being the custodian of all employee policies, procedures and process maps
• Providing quality services to the management within stipulated service levels agreed
• Ensuring compliance and adoption of HR operations in line with government legislations and global/local policies and procedures
• Providing input and advise to disciplinary issues and ensure process compliance as per local legislature
Your Key Stakeholders Are
• HR Business Partners
• HR Director
• Local Employee Experience Lead
• Regional counterparts
• Line Managers and employees
• Directors and Heads of Depts
• Local Legal Team
• Employers Federation Ceylon
• Reward team
• Other 3P teams such as Payroll Vendors, Access Card Vendors
• Direct Reports
What you need to have for this role?
Candidate Should
• Hold a Bachelor's degree or an equivalent professional qualification.
• Possess 4-5 years of working experience in Human Resources/HR Services similar to the scope defined, prior experience in FMCG industry will be an added advantage.
• Have good understanding of overall HR Operations and legal aspects of labour
• Demonstrate good communication and stakeholder management skills.
• Possess a digital mindset with an appreciation of data, tools, automation
• Demonstrate strong networking skill and collaborative mindset
Unilever is an organisation committed to equity, inclusion and diversity to drive our business results and create a better future, every day, for our diverse employees, global consumers, partners, and communities. We believe a diverse workforce allows us to match our growth ambitions and drive inclusion across the business. At Unilever we are interested in every individual bringing their 'Whole Self' to work and this includes you! Thus if you require any support or access requirements, we encourage you to advise us at the time of your application so that we can support you through your recruitment journey.
Job Detail
Offered Salary

Not Specified

INDUSTRY

Business, consulting and management.

Qualification

Bachelor's Degree