Job Overview
Lead Site Reliability Engineer (Oracle DBA) – Cloud Service Center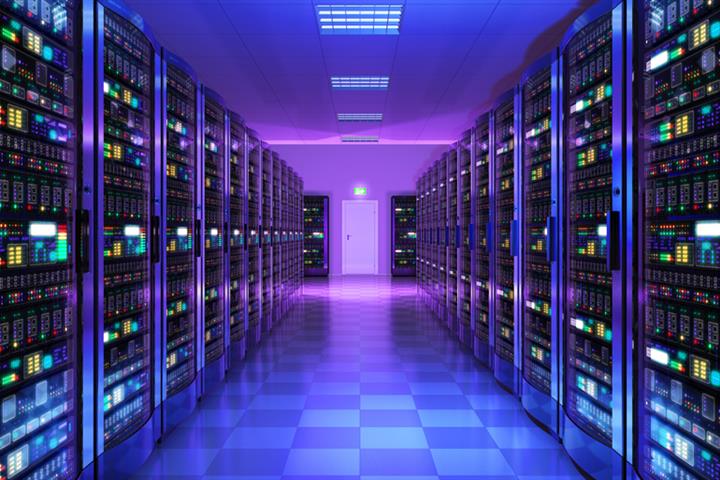 At IFS you will work in a growing, global enterprise software company where informal hierarchies promote simplicity and trust with responsibility. We strive to deepen our expertise by taking on challenging and varying work assignments in a collaborative environment together with committed colleagues. With professionalism and a strong customer focus in everything we do, from R&D to Sales and Consultancy, we are proud to serve world-class customers all over the globe with our leading products.
We are an equal opportunity employer and value diversity at our company.
The Oracle DBA role exists within the global Cloud Operations organization. The role forms part of a shift team, which reports into a Cloud Services manager who is responsible for the operational and people management aspects of that shift. The shifts together form the Cloud Service Centre team who provide 24x7x365 operations support to the IFS customer base across all IFS cloud services.
The role handles multiple aspects of incident, service request, problem and change management with an emphasis on Oracle database administration duties. Working with multiple internal and external stakeholders related to our supported services. Although not a role with people management duties, the selected individual will be a senior part of the organization and so will provide mentoring and examples of good practice to the more junior members of the team.
This opportunity is ideal for a candidate with a mature level of Oracle database administration skills who is passionate to learn and expand the exposure into a full stack, including following,
Cloud (platform) – MS Azure/GCP/AWS
Cloud (containerization) – docker and containerization, container orchestration and associated tooling, MS Azure Kubernetes Service
Computer network management – Azure VPN/Express Route, Cloud Service Routers
 Middleware server – Oracle WebLogic, JBoss, Tomcat, IIS, Apache
CI/CD Tools – automation servers (Jenkins, Bamboo, etc.), automation server job creation and orchestration, CI/CD pipelines & toolsets (Azure pipelines, Bitbucket, Gitlab, etc.)
Key Duties:
Work as part of a dynamic, cross functional team working to rapidly resolve complex and major incidents across the enterprise compute estate

Analyze diagnostic information in AWR reports, alert logs, trace files, listener logs and Oracle Enterprise dashboards and identify performance bottlenecks
Identify underlying reasons for expensive SQL queries i.e. row lock contentions, cursor mutex, etc. and optimize performance parameters or memory pool sizes or provide recommendations to improve application code and configurations
Triage issues in RMAN catalogs and backups
Perform database clones, database exports/imports
Perform disaster recovery activities

Create and update high quality, readable documentation to address known issues, workarounds and service requests
Perform in depth root cause analysis and provide meaningful feedback, including full stack tracing, to ensure issues of the same class cannot recur in production
Support the problem management team in performing postmortems, producing incident timelines and identifying corrective actions.
Perform and support the implementation of corrective actions from the problem management process

A strong emphasis on automations with a DevOps touch is key in this respect

Resolve non-standard requests
Provide ongoing feedback to improve the service request process
Support the change management and supplier process across the service
Work with other Service Center functions to define and produce various internal and customer reports on a recurring and ad-hoc basis
Personal Abilities:
Ability to work to deadlines and targets
Ability to manage own time, and that of a team, efficiently and effectively
Ability to work in the international, multi-discipline, cross-functional teams
Flexibility to work to deadlines and needs of the role
Ability to read and understand technical documentation written in English
Ability to influence and guide others to deliver on the team aims
Problem-solving skills and the ability to change approach based on information gathered during the process
Good communications and interpersonal skills
Strong organizational skills and ability to multi-task
A good team player with a can-do attitude
 Ability to work alone on focused project
  Ability to convey ideas to technical and non-technical audiences
Proactivity and full personal responsibility in all aspects of the technical and team role
Ability to steer and motivate a team of technical individuals, both remotely and when working on-site together • A logical mindset and structural approach to troubleshooting/fault finding
Experience:
Minimum of 5 years working in a production Azure cloud or large enterprise IT environment supporting the required technologies.
Minimum 3 years working in a service desk operation
Experience in ITIL, ISO 20000, or a similar service delivery framework will be advantageous
A University degree, or equivalent professional qualifications, in software/system engineering or IT operations is essential for all Lead Site Reliability Engineers
Specialist Technical Qualifications are useful but not mandatory, suitable examples:
Oracle Database Certification / Accreditation
Windows Server MCP or Red Hat RHCE groups of qualifications
CompTIA group of qualifications
Continuously expanding your operational and technical domain knowledge is a very important part of being a Lead Site Reliability Engineer
The role forms part of a 24x7x365 shift pattern.
The role is nominally 37 hours a week, but extra hours may be needed to discharge all associated duties.
The role includes remote working as part of its role.
As a step in our recruitment process, all final candidates will undergo a background check, to get us an understanding of our future employees.
We respectfully decline all offers of recruitment and/or advertising assistance.
IFS Fact
IFS develops and delivers enterprise software for customers around the world who manufacture and distribute goods, build and maintain assets, and manage service-focused operations. The industry expertise of our people and solutions, together with a commitment to delivering value to every one of our customers, has made IFS a recognized leader and the most recommended supplier in our sector. Our team of 4,000 employees and growing ecosystem of partners support more than 10,000 customers around the world challenge the status quo and realize their competitive advantage. Learn more about how our enterprise software solutions can help your business today at ifs.com.
Job Detail
Offered Salary

Not Specified

Career Level

Not Specified

INDUSTRY

Computer and technology

Qualification

Bachelor's Degree