Job Overview
Manager, Balance Sheet Reconciliations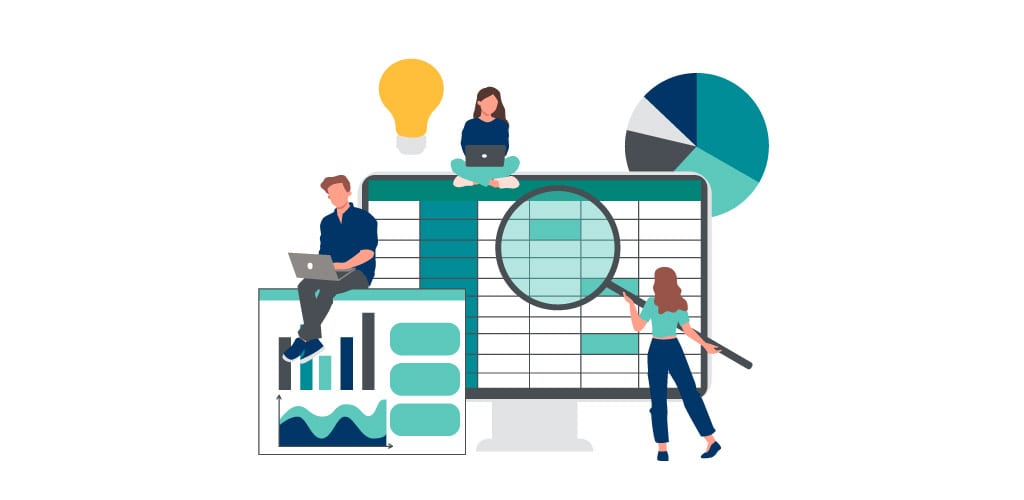 Manager, Balance Sheet Reconciliations will be responsible for implementing and monitoring the Balance Sheet Reconciliation Framework of the London Stock Exchange Group. The role is focused on ensuring the proper functioning of the controls framework and propose and implement corrective actions for any deviations. The successful candidate will hold a pivotal role in the Finance CoE team and require a strong background in technical accounting skills, internal controls, and the ability to proactively manage key stakeholder relationships. The role will report into the Finance Centre of Excellence in Sri Lanka, in executing role responsibilities, and will work closely with the Group Financial Control team based in London.
Role Responsibilities
Responsible for understanding the design and implementation of the Balance Sheet Control Framework, including documentation of processes, identification of risk areas and control gaps.
Responsible to propose/ advise and implement action plans collaborating with the relevant teams to resolve identified risks and control gaps.
Work closely with the Financial Controls team to ensure adherence to the Financial Controls Framework.
Responsible for the quarterly balance sheet review and attestation process for the Group and report on the status of balance sheet reconciliations and any significant reconciling items to the Group Financial Controller.
Ensure that Balance Sheet reconciliation are performed in Blackline and reviewed on a monthly basis and exceptional approvals are in place for any non-compliance.
Review all the reconciling items within Blackline on a monthly basis to ensure the classification and ageing has been correctly applied, and that there is appropriate action on aged reconciling items.
Monitor and drive compliance to the Group Balance Sheet Reconciliation Policy.
Assist and advise process owners in identifying and resolving control issues.
Gain and maintain an excellent understanding of key business processes.
Document and report the results of control testing to senior management, communicating control gaps and weaknesses to process owners and other relevant stakeholders.
Work closely with management to evaluate and monitor compliance of key business process from controls framework perspective and to establish and maintain proper change management practices.
Collaborate with the internal/ external audit teams and process owners to coordinate the audits and drive to resolve identified issues.
Liaise with the Finance Systems Support teams in identifying improvements or necessary corrective actions needed
Performing control tests on a periodic basis to proactively identify gaps and initiate remedial measures.
Raise awareness/maintain knowledge of the control framework.
Any other Ad-hoc requirements.
Preferred Skills and Experience
Professional Accounting Qualification and/or a degree in a related field with a minimum of 3 years of post-qualification experience preferably in a Big 4 Audit Firm
Strong background in implementing and monitoring Financial Controls.
Good knowledge on technical accounting concepts and principles.
Ability to build strong working relationships with global colleagues.
Must be able to deliver results through effective problem solving and collaboration with others in the team as also across functions.
Be able to adapt to evolving business and regulatory environments and manage multiple priorities.
Willingness to adapt and learn in a fast-paced environment.
Effective oral and written communication that resonates with the target audience.
Attention to detail and accuracy oriented.
Ability to work according to UK work hours.
Planning and prioritising according to business needs.
Experience in Blackline and Oracle/ SAP would be an added advantage.
At LSEG, we believe that creating a diverse and inclusive organisation is fundamental to the way we deliver on our promise of creating essential partnerships and open opportunities. Our open culture is central to how we deliver our purpose – driving financial stability, empowering economies and enabling customers to create sustainable growth – in everything we do.
Working with us means that you will be part of a dynamic organisation of 25,000 people across 70 countries. However, we will value your individuality and enable you to bring your true self to work so you can help enrich our diverse workforce. You will be part of a collaborative and creative culture where we encourage new ideas and are committed to sustainability across our global business. You will experience the critical role we have in helping to re-engineer the financial ecosystem to support and drive sustainable economic growth. Together, we are aiming to achieve this growth by accelerating the just transition to net zero, enabling growth of the green economy and creating inclusive economic opportunity.
LSEG offers a range of tailored benefits and support, including healthcare, retirement planning, paid volunteering days and wellbeing initiatives.
We are proud to be an equal opportunities employer. This means that we do not discriminate on the basis of anyone's race, religion, colour, national origin, gender, sexual orientation, gender identity, gender expression, age, marital status, veteran status, pregnancy or disability, or any other basis protected under applicable law. Conforming with applicable law, we can reasonably accommodate applicants' and employees' religious practices and beliefs, as well as any mental health or physical disability needs.
Please take a moment to read this privacy notice carefully, as it describes what personal information London Stock Exchange Group (LSEG) (we) may hold about you, what it's used for, and how it's obtained, your rights and how to contact us as a data subject.
If you are submitting as a Recruitment Agency Partner, it is essential and your responsibility to ensure that candidates applying to LSEG are aware of this privacy notice.
Job Detail
Offered Salary

Not Specified

INDUSTRY

Computer and technology

Qualification

Bachelor's Degree