Job Overview
PH.D

. IN SOCIAL DATA SCIENCE AT THE DEPARTMENT OF POLITICS AND SOCIETY – AALBORG UNIVERSITY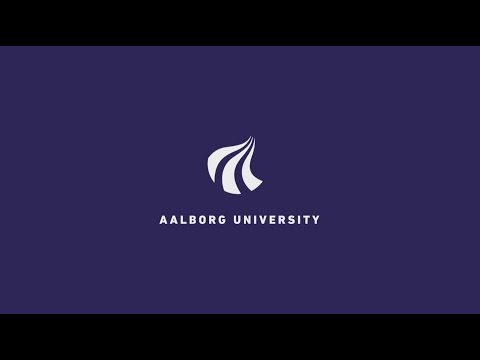 The Department of Politics & Society at The Faculty of Social Sciences – Aalborg University invites applications for one or more Ph.D. positions in social data science. We are particularly interested in applications from candidates with projects that apply computational methods in such subject areas as political behavior, political parties, public policy, public administration or History. Candidates with alternative substantial interests are also encouraged to apply.
JOB DESCRIPTION
Research at the Department of Politics & Society is organized in the four clusters: Institutions, Policy & Behavior; Public Administration & Digitalization; Global Dynamics & Politics; and History (see https://www.politics-society.aau.dk/research/research-clusters). The successful applicant(s) will be associated with a research cluster in dependence of their research interests and academic profile.
The position as Ph.D. student is open for appointment from February 1, 2022 or as soon as possible thereafter.
The application must contain the following documents
Motivation for application – maximum 2 pages
Project proposal including a description of subject, theory and methods – maximum 5 pages
Current CV
Certificates for achieved academic degrees
The application with enclosures must be submitted online by using the "apply online" button below. AAU welcomes applications from all qualified candidates regardless of personal background or belief.
Assessment
An expert assessment committee will assess all candidates and shortlisting will be applied. Hence, subsequent to the deadline for applications the head of department, supported by the chair of the assessment committee, selects candidates for academic assessment. All applicants receive information whether or not they are selected for academic assessment. The selected applicants receive information about the composition of the assessment committee, and are given an opportunity to comment on the assessment of own qualifications. As a final stage of the process, a statement of the outcome is sent to all applicants.
Contact information
You may obtain further information about this position from Head of Department, Michael Baggesen Klitgaard, e-mail michaelklitgaard@dps.aau.dk
Information about the Department can be found on the following website: www.dps.aau.dk.
Any enquiries relating to the application procedure should be addressed to Mette Bjerring, AAU PhD: mb@adm.aau.dk
AGREEMENT
Appointment and salary as a PhD fellow are according to the Ministry of Finance Circular of 26 June 2019, on the Collective Agreement for Academics in Denmark, Appendix 5, regarding PhD fellows, and with the current Circular on the employment structure at Danish Universities. AAU wishes to reflect the diversity of society and welcomes applications from all qualified candidates regardless of personal background or belief.
Job Detail
Offered Salary

Not Specified

Qualification

Master's Degree(M.Sc.)