Job Overview
Postdoctoral Fellow – Physics and Astronomy (ECAS)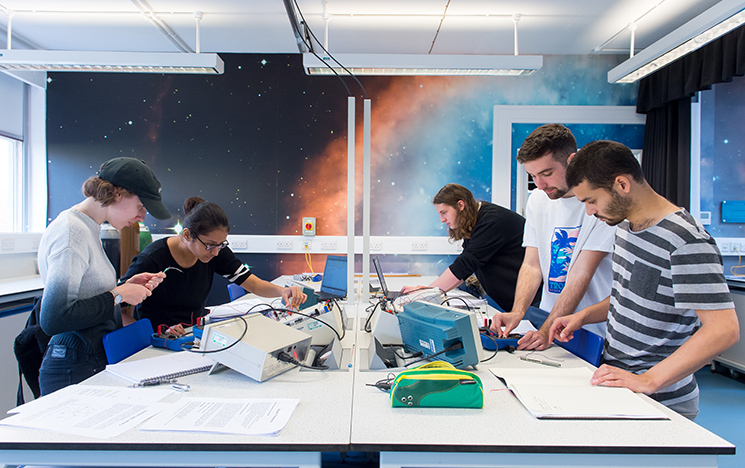 Description 
The Department of Physics and Astronomy in the Eberly College of Arts and Sciences with West Virginia University Research Corporation is seeking applications for a Postdoctoral Fellow. This position will be responsible for postdoctoral research in experimental plasma physics.
In order to be successful in this position, the ideal candidate will:
Perform experimental plasma physics research.
Supervise graduate and undergraduate students in research.
Disseminate results of research.
Write publications based on the project results.
Present the results of research/studies at international professional meetings, technical conferences, and research group meetings.
Publish the results of research/studies in academic-quality, archival journals.
Oversight of research group equipment and software maintenance.
Qualifications
PhD in Physics.
Strong experimental background and/or experience with low temperature plasma sources, plasma diagnostics, vacuum systems, and spectroscopy.
Working knowledge of plasma sources, plasma diagnostics, and spectroscopy.
Ability to travel for work, correspond with others, etc.
Skill in using critical thinking by logic and reasoning to identify the strengths and weaknesses of alternative solutions, conclusions or approaches to problems.
Skilled in considering the relative costs and benefits of potential actions to choose the most appropriate one.
Skilled to communicate effectively, both orally and in writing, as demonstrated by journal publications and presentations at technical meetings.
Skill in identifying complex problems and reviewing related information to develop and evaluate options and implement solutions.
Ability to combine pieces of information to form general rules or conclusions.
Ability to write technical reports, procedures, papers, presentations and to communicate results and scientific information to clients, sponsors and members of the scientific community.
Ability to choose the right mathematical methods or formulas to solve a problem.
Ability to perform effectively under conditions of fluctuating workload.
Ability to work independently to complete assigned projects.
About Research Corporation
West Virginia University Research Corporation is proud to be an Equal Opportunity employer. West Virginia University Research Corporation values diversity among its employees and invites applications from all qualified applicants regardless of race, ethnicity, color, religion, gender identity, sexual orientation, age, nationality, genetics, disability, or Veteran status.
Job Posting: Oct 14, 2021
Posting Classification: Research Corporation
Exemption Status: Exempt
Benefits Eligible: Yes
WVU is an EEO/Affirmative Action Employer. Under represented class members are encouraged to apply. This includes: minorities, females, individuals with disabilities and veterans.
Job Detail
Offered Salary

Not Specified

Career Level

Not Specified

Qualification

Doctorate Degree (Ph.D.)