Job Overview
Postdoctoral

Research Associate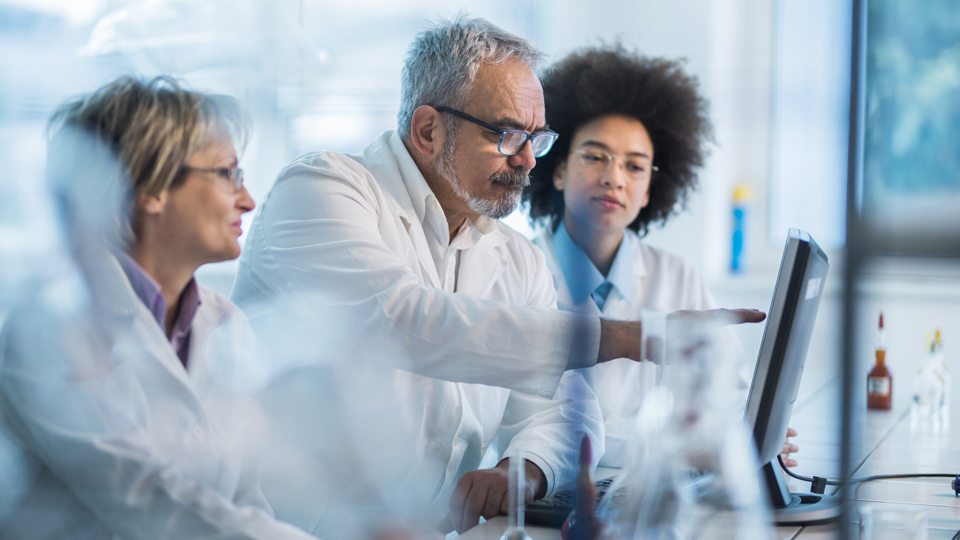 Appointment Type:
Post Doc/Trainee
Job Description:
Summary of Duties and Responsibilities:
The research team at Iowa's Integrated Data System for Decision-Making (I2D2) consists of faculty, professional staff, graduate and undergraduate students who work closely with state government agencies and stakeholders to provide relevant data for decision-making in early childhood programs. I2D2 works to transform state administrative data to answer important questions about how our systems are working and improve system coordination and effectiveness for Iowa families. (https://i2d2.iastate.edu/). We are a motivated, action-oriented team who values communication and collaboration. We function as a blend of virtual and in-person meetings and support a flexible environment and healthy work/life balance. We strive to support one another, celebrate each other's successes, and leverage each individual's areas of strength. The Postdoctoral Researcher will work on projects funded by the US Departments of Health and Human Services and Education and state of Iowa Departments of Public Health and Management focused on policy-relevant research in the areas of early childhood, family poverty, child welfare, and school readiness.
The successful candidate will join a productive team of investigators led by Dr. Heather Rouse including co-investigators Cassandra Dorius, William Abraham, Ji Young Choi, Christine Lippard, Carla Peterson, and Kere Hughes-Belding (see http://www.hdfs.hs.iastate.edu/ for more information about the HDFS department including faculty homepages). This specific team of investigators specializes in mixed-methods research that includes large national datasets, state administrative datasets, and survey/focus group approaches to understand early risk and protective experiences in home and neighborhood contexts.
The focus of the postdoctoral research area will include studying families' involvement with public home visiting programs and formal early childhood educational programs such as preschool or Head Start. Additional research may include overall child and family involvement with public service systems such as health, education, and child welfare; early education and care environments across the birth-to-five system; and the relations between early childhood experiences and wellbeing outcomes for young children and their parents. The Postdoctoral position will primarily involve advanced statistical programming (data management and analytic modeling), conducting survey and focus group research to augment the administrative data foci, preparing communications for state and local audiences, and writing journal manuscripts. Additional responsibilities will include managing multiple projects, preparing policy briefs and presentations, and co-writing grant proposals.
Guaranteed review date of applications is 12/21/21.
This position is 18 months, with the possibility of renewal contingent on funding.
Required Minimum Qualifications:
PhD in psychology, human development and family studies, educational policy, sociology, or a related field; advanced proficiency in data management and analytics using Stata and/or R; and a strong record of analytic writing in the areas of early childhood, education, or family studies including evidence of publication.
Preferred Qualifications:
Experience with data management and integration of public service system administrative datasets; experience with national datasets such as the Early Childhood Longitudinal Study-Birth Cohort; advanced quantitative analysis including longitudinal and multilevel modeling, profile analysis (latent class), and propensity score analysis.
Proposed Start Date:
January 1, 2022
Proposed End Date or Length of Term:
December 31, 2022
Number of Months Employed Per Year:
Time Type:
Full time
Application Instructions:
To apply for this position, please click on "Apply" and complete the Employment Application. Please be prepared to enter or attach the following:
1) Resume/Curriculum Vitae
2) Letter of Application/Cover Letter
If you have questions regarding this application process, please email employment@iastate.edu or call 515-294-4800 or Toll Free: 1-877-477-7485.
Original Posting Date:
December 3, 2021
Job Detail
Offered Salary

Not Specified

Career Level

Not Specified

Qualification

Doctorate Degree (Ph.D.)