Job Overview
Postdoc­toral Re­searcher in Pub­lic Eco­nom­ics and Tax Sys­tems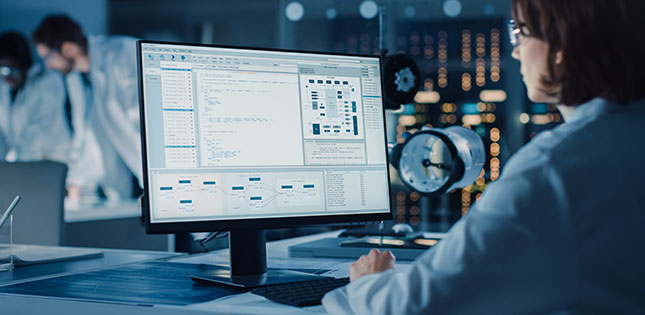 The University of Helsinki is the oldest and largest institution of academic education in Finland, an international scientific community of 40,000 students and researchers. In international university rankings, the University of Helsinki typically ranks among the top 100. The University of Helsinki seeks solutions for global challenges and creates new ways of thinking for the best of humanity. Applicants of any gender, linguistic and cultural background or from members of minority groups are welcomed.
The Faculty of Social Sciences is Finland's leading research and education institute in the social sciences, and the country's most diverse social sciences faculty in terms of the range of its disciplines and fields of research. The Faculty has a strong international research profile and an international master's programme, and several of its disciplinary units have been rated among the top 50 in the world. The faculty has approximately 500 research and teaching staff, and each year it awards some 350 bachelor's degrees, 400 master's degrees and more than 40 doctoral degrees. For more information, please see the Faculty website at https://www.helsinki.fi/en/faculty-social-sciences.
The Faculty of Social Sciences and The Finnish Centre of Excellence in Tax Systems Research invite applications for the position of
POSTDOCTORAL RESEARCHER IN PUBLIC ECONOMICS AND TAX SYSTEMS
for a three-year, full-time, fixed-term period from 1 March 2022 onwards (or starting point as agreed).
This position is part of the Centre of Excellence in Tax Systems Research, awarded by the Academy of Finland for the period 2022—2029. This is a joint initiate between Tampere University, the University of Helsinki, and the VATT Institute for Economic Research. The economics unit of the University of Helsinki is part of Helsinki GSE, an expanding and international economics research unit.
The Finnish Centre of Excellence in Tax Systems Research (FIT) studies the effects and design of tax-benefit policy and regulation and focuses on providing new credible evidence on the determinants of optimal policy. The research topics of FIT include various themes such as: measuring the extent and determinants of income and wealth inequality; the role of taxation and related regulation in environmental and health policy; measuring the societal costs of taxation; analyzing the influence of the public sector on firm birth, growth, and productivity; and taxation and development. Our research utilizes empirical, experimental and theoretical methods, together with world-class administrative data on individuals and firms.
We seek a highly motivated and accomplished early-career academic with a PhD in economics to conduct and organize high-quality scientific research. We encourage applications from highly promising candidates with an ambition to carry out innovative, top-quality research related to the topics covered by the FIT research programme. Under the umbrella of FIT, we study many topics related to public policy, and are therefore interested in research focusing both on traditional themes in public economics, as well as all fields in applied microeconomics related to the research areas of FIT. We expect the post-doctoral researcher to produce research papers for international top academic journals independently and in collaboration with other researchers. We also expect the candidates to give research-based teaching (no more than 5% of annual work time) and to actively contribute to international research collaboration.
QUALIFICATIONS
An appointee to the position must hold a doctoral degree in Economics and have a track record of international scholarly activity, showing ambition and ability to conduct independent research. The default assumption is that the degree requirement must be met by the beginning of the employment.
We expect candidates to demonstrate a strong level of motivation and fluency in English. The applicant's research interests should be aligned with the goals and the broad research areas of FIT and may include methodological and/or theoretical themes that complement or bring in new perspectives to FIT.
The chosen applicant is expected to reside in Finland while employed by the University of Helsinki. The Faculty of Social Sciences provides assistance in relocation.
WHAT WE OFFER
We are an equal opportunity employer and offer an attractive and diverse workplace in an inspiring environment with a variety of development opportunities and benefits. The annual gross salary range will be approx. €41,700 – €48,600, depending on the appointee's qualifications and experience. In addition, University of Helsinki offers comprehensive services to its employees, including occupational health care and opportunities for professional development. Further information at www.helsinki.fi/en/about-us/careers/why-university-helsinki/staff-benefits. The employment contract will include a probationary period of six months.
HOW TO APPLY
Please submit your application, together with the required attachments, through the University of Helsinki Recruitment System via the link Apply for the position. Applicants who are currently employed by the University of Helsinki are requested to submit their application via the SAP Fiori portal at https://msap.helsinki.fi. The closing date for applications is 17 January 2022.
Applicants are requested to enclose with their applications the following documents in English. Please compile all documents as a single pdf file:
1) A letter of application and motivation letter: a description of your relevant key strengths for the position and how they align with the goals of FIT
2) Curriculum vitae
3) List of publications
4) Research plan outlining your proposed research (max. 3 pages)
5) Names and contact details of two academic referees who support your application
Detailed information on the CV and list of publications can be obtained online: https://www.helsinki.fi/en/faculty-social-sciences/faculty/work-faculty-….
FURTHER INFORMATION
Further information about the position may be obtained from Professor Jukka Pirttilä, jukka.pirttila(at)Helsinki.fi.
Should you need support with the recruitment system, please contact recruitment@helsinki.fi.
Due date
17.01.2022 23:59 EET
Job Detail
Offered Salary

Not Specified

Career Level

Not Specified

Qualification

Doctorate Degree (Ph.D.)