Job Overview
Research Fellow (Pharmacology)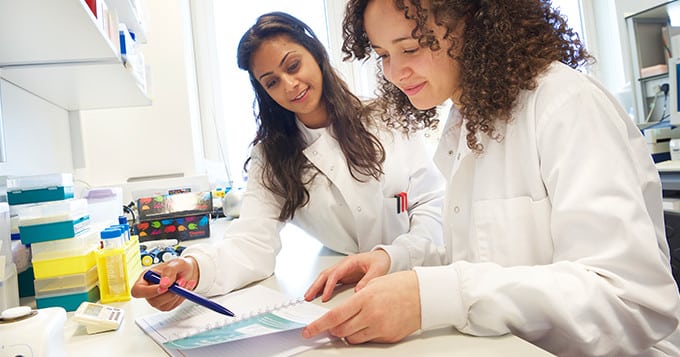 Job Description
The National University of Singapore invites applications for Postdoctoral Research Fellow to work on Extracellular Vesicles for therapeutic delivery in the Laboratory of Dr. Minh Le at the Department of Pharmacology, Yong Loo Lin School of Medicine. More information on the lab is available at https://lelabnus.wordpress.com/ . Appointments will be made for 3 years.
Purpose of the post
The Research Fellow (RF) will be responsible to conduct research on cell culture, mouse experiments and various functional assays, and work closely with, the Principal Investigator and study team members to ensure the successful completion of the experiments on time. The RF's principal role will be to work in general practices such as molecular cell experiments, in vivo experiments, data collection, data analysis, manuscript writing and presentations.
Main duties and responsibilities
The Research Fellow will perform assays in cell culture and in mouse models. The RF will be able to:
(1)    Oversee the general management of the project;
(2)    Mentor 1-2 graduate or undergraduate students
(3)    Design and perform the experiments;
(4)    Analyze the data and write publication report;
(5)    Present the data and discuss with other team members;
(6)    Assist with any other duties of a similar nature that are delegated by the PI.
(7)    Apply for additional grants.
Qualifications
Qualifications  
The applicant should:
(a)    Have a Ph.D. degree in Molecular Cell Biology or related disciplines; with fluent English
(b)    Be a Singapore citizen or permanent resident
(c)    Have strong research experience in related fields including nanomedicine, cancer biology, extracellular             vesicles, immunology
(d)    Have at least one first-author research paper in a good journal
(e)    Be able to work independently and in a team, have an investigative nature, attention to detail; and
(f)    Have a strong experience with human cell culture and in vivo experiments in mouse models
Remuneration will be commensurate with the candidate's qualifications and experience. Informal enquiries are welcome and should be made to Dr. Minh Le, at phcltnm@nus.edu.sg.
Formal application: Please submit your application, supported by a detailed CV (including personal particulars, academic and employment history, complete list of publications/oral presentations and full contacts of 2 referees) to this job portal.
We regret that only shortlisted candidates will be notified.
Job Detail
Offered Salary

Not Specified

Career Level

Not Specified

Qualification

Doctorate Degree (Ph.D.)