Job Overview
Researcher in Electrical and Electronic Engineering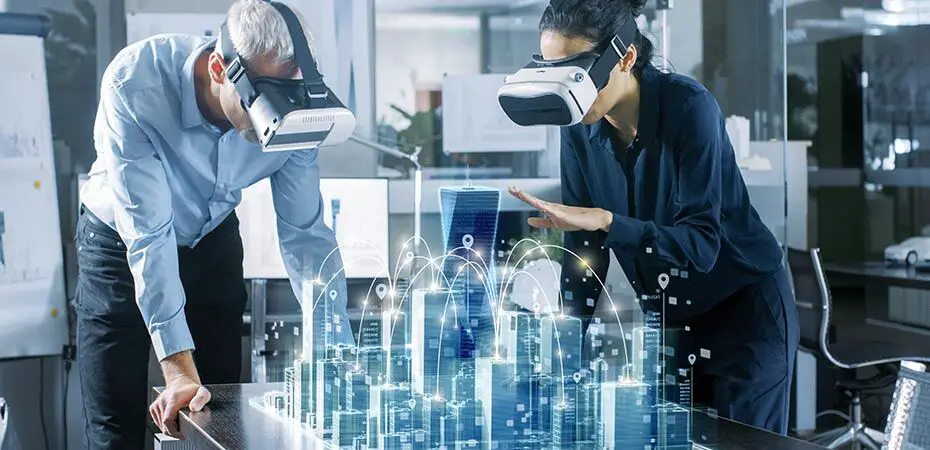 Grant-Funded Researcher (A)
The School of Electrical and Electronic Engineering (EEE) is seeking applications to fill a post-doctoral research position associated with the development of semiconductor edge-emitting lasers for optical pumping of near-2 µm fibre-based lasers. The position will be either experimental based, or theory and simulation based.
This project will operate at the nexus of the School of Electrical and Electronic Engineering, School of Physical Sciences (Physics) and the Institute of Photonics and Advanced Sensing (IPAS) at The University of Adelaide, and the Defence Science and Technology Group (DSTG). This unique, close working environment between different entities will create a dynamic experience. The candidate will work closely with Professor Nelson Tansu (EEE/IPAS), Professor Glenn Solomon (Physics/IPAS) and Professor Heike Ebendorff-Heidepriem (Physics/IPAS).
We are seeking a motivated and independent researcher with the ability to adapt previous knowledge and skills to this pump laser development project, which is as important as familiarity with the detailed topic area. The individual will work with undergraduate and graduate students, as well as undertake direct researcher efforts. Commitment to the principles of equity, diversity and inclusion, and the ability to contribute to the diversity of these research areas is crucial.
The experimental post-doctoral researcher will help lead the overall development of a semiconductor pump lasers project, and will take a lead in at least one area in the development of these lasers (growth, fabrication and testing of devices). In a similar manner, the theory and simulation based post-doctoral researcher will lead the theory, simulation, and modelling efforts, and aid in leading the pump laser development efforts. 
To be successful you will need: 
PhD in physics, applied physics, electrical engineering, material engineering, or a related field.

Demonstrated knowledge and experience in disciplines related to the growth, fabrication and/or testing of photonic devices or optics; Or, demonstrated knowledge and experience in disciplines related to laser theory, k·p band structure calculations of III-V alloys (GaAs, InAs, InP, and GaN), density functional theory, and device simulations using Comsol and/or Lumerical.

Demonstrated ability to conduct independent research in addition to working effectively as a member of a cross-disciplinary team.

Good verbal and written communication skills and interpersonal skills, including the ability to liaise and communicate effectively with professional and industry bodies, government and members of the community.

Good organisational and time management skills, including willingness to follow and agreed project plan and meet realistic milestones.
Enjoy an outstanding career environment
The University of Adelaide is a uniquely rewarding workplace. The size, breadth and quality of our education and research programs – including significant industry, government and community collaborations – offers you vast scope and opportunity for a long, fulfilling career.
It also enables us to attract high-calibre people in all facets of our operations, ensuring you will be surrounded by talented colleagues, many world-leading. Our work's cutting-edge nature – not just in your own area, but across virtually the full spectrum of human endeavour – provides a constant source of inspiration.
Our culture is one that welcomes all and embraces diversity consistent with our Staff Values and Behaviour Framework and our Values of integrity, respect, collegiality, excellence and discovery. We firmly believe that our people are our most valuable asset, so we work to grow and diversify the skills, knowledge and capability of all our staff.
We embrace flexibility as a key principle to allow our people to manage the changing demands of work, personal and family life. Flexible working arrangements are on offer for all roles at the University.
In addition, we offer a wide range of attractive staff benefits. These include: salary packaging; flexible work arrangements; high-quality professional development programs and activities; and an on-campus health clinic, gym and other fitness facilities.
Learn more at: adelaide.edu.au/jobs
Your faculty's broader role
The Faculty of Engineering, Computer and Mathematical Sciences is a thriving centre of learning, teaching and research in a vast range of engineering disciplines, computer science – including machine learning, high-level mathematics and architecture, planning and landscape architecture. Many of its academic staff are world leaders in their fields and graduates are highly regarded by employers.
Learn more at: ecms.adelaide.edu.au
If you have the talent, we'll give you the opportunity. Together, let's make history.
Click on the 'Apply Now' button to be taken through to the online application form.
Please ensure you submit a cover letter, resume, and upload a document that includes your responses to all of the selection criteria for the position as contained in the position description or selection criteria document.
Applications close 11:55pm, 2 December 2021
For further information
For a confidential discussion regarding these positions, contact:
Professor Nelson Tansu
Head of School, School of Electrical and Electronic Engineering
E: nelson.tansu@adelaide.edu.au
Professor Glenn Solomon
Department of Physics, School of Physical Sciences
E: glenn.solomon@adelaide.edu.au
Professor Heike Ebendorff-Heidepriem
Institute of Photonics and Advanced Sensing
E: heike.ebendorff@adelaide.edu.au
You'll find a full selection criteria below: (If no links appear, try viewing on another device)
 The University of Adelaide is an Equal Employment Opportunity employer. Women and Aboriginal and Torres Strait Islander people who meet the requirements of this position are strongly encouraged to apply.
Job Detail
Offered Salary

Not Specified

Career Level

Not Specified

Qualification

Doctorate Degree (Ph.D.)