Job Overview
Senior Executive, Global Travel and Administration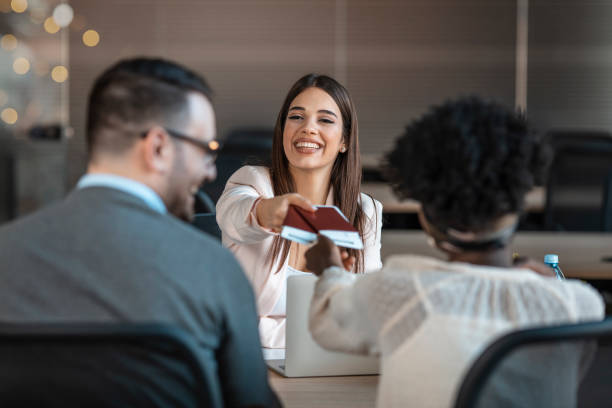 Role Responsibilities
Provision of travel bookings made in co-ordination with LSEG Executives, Executive Assistants, Corporate travel agency, and other suppliers associated with the end-to-end provision of business travel
Maintains a high level of knowledge of all systems and processes performed by the team, staying current with business travel industry
Support key travel stakeholders to ensure travel requirements are understood and met.
Delivery of a high quality and professional travel service to employees at all levels and with end-to-end process of organising travel, including scheduling flights and ground transportation and booking accommodations travel requests as well as changes and escalations
Dealing with any in trip issues the traveller and VIPs may encounter during a trip, such as itinerary changes and extensions to travel.
Continuously and actively monitoring geo-political situations that may affect travellers.
Applies the Global Travel & Expense Policy Guidelines in order to ensure compliance and mitigate policy breaches
Provides travel related advice to employees at all levels including guidelines on visa and passport requirements
Manage travel payments, invoice elated queries, cost and credit card reconciliation and daily administration duties related to travel.
Optimises cost in accordance with the LSEG Travel & Expense Policy and Guidelines
Maintains databases to support the wider team with reporting
Handles basic end user issues and queries regarding travel booking systems without supervision
Deals with invoicing, cost and credit card reconciliation and daily administration duties related to travel.
Escalates non-standard requests to senior colleagues, as necessary.
May provide admin support for processes including raising expenses and purchase orders
Support end to end functions on platforms such as Concur including configuration updates, regular testing and troubleshooting
Act as a subject matter expert on travel technology for the department.
Contributes to identification and prioritization of areas to be addressed via training/education; may develop/lead training programs
Preferred Skills and Experience
Educated to degree level or equivalent preferably in Travel or IATA qualified
5+ years' previous experience in an in-house business travel role and or corporate travel agency, international airline or international hotel group
Demonstrates proficiency with Microsoft® and other company supported applications, applying templates and standards to produce elements and incorporate them into presentations.
Ability to develop and maintain strong working relationships both internally and with clients and other key contacts at all levels of the Group.
Highly skilled in identifying and acting on opportunities to improve methods and solutions via Continuous Improvements
Ability to utilise resources and project plans to achieve project milestones, prioritising the delivery of important deadlines Ability to identify business needs and determine solutions to business problems.
Ensures the efficient execution of tasks whilst delivering high quality outputs.
Highly skilled in Relationship Management where you are able to cultivate business relationships, partnerships and alliances internally, externally and virtually
Ability to identify possible risks, problems and threats before they occur and then taking steps to combat the potential risk.
Ability to develop a broad, big-picture view of the organisation and its mission to innovate through analysis of issues and trends and how these link to responsibilities, capabilities and potential of the organisation via Strategic thinking
Actively and skilfully conceptualizing, applying, analysing, synthesizing, and/or evaluating information gathered from, or generated by, observation, experience, reflection, reasoning, or communication, as a guide to belief and action via Critical thinking.
Highly organised, ability to prioritise, work under pressure during peak periods and deliver to tight deadlines effectively with minimal supervision.
Ability to using a set of processes and systems aimed at developing an employee so they perform their job to the best of their ability.
Excellent written and spoken English communication skills and experience dealing with customers at all levels
Ability to assimilate information and identify the pertinent points quickly
Effective decision making, analysis & problem-solving skills
Understanding systems data compliance and privacy requirements
Influencing skills; accuracy and attention to detail
Proven ability to work effectively and independently as part of a team and autonomously
Time management, prioritisation, ability to work under pressure during peak periods and deliver to tight deadlines involving other stakeholders
Flexibility on 24 hr shift rotations, availability for weekend "ON CALL" and dedication to work hours as required.
At LSEG, we believe that creating a diverse and inclusive organisation is fundamental to the way we deliver on our promise of creating essential partnerships and open opportunities. Our open culture is central to how we deliver our purpose – driving financial stability, empowering economies and enabling customers to create sustainable growth – in everything we do.
Working with us means that you will be part of a dynamic organisation of 25,000 people across 70 countries. However, we will value your individuality and enable you to bring your true self to work so you can help enrich our diverse workforce. You will be part of a collaborative and creative culture where we encourage new ideas and are committed to sustainability across our global business. You will experience the critical role we have in helping to re-engineer the financial ecosystem to support and drive sustainable economic growth. Together, we are aiming to achieve this growth by accelerating the just transition to net zero, enabling growth of the green economy and creating inclusive economic opportunity.
LSEG offers a range of tailored benefits and support, including healthcare, retirement planning, paid volunteering days and wellbeing initiatives.
We are proud to be an equal opportunities employer. This means that we do not discriminate on the basis of anyone's race, religion, colour, national origin, gender, sexual orientation, gender identity, gender expression, age, marital status, veteran status, pregnancy or disability, or any other basis protected under applicable law. Conforming with applicable law, we can reasonably accommodate applicants' and employees' religious practices and beliefs, as well as any mental health or physical disability needs.
Please take a moment to read this privacy notice carefully, as it describes what personal information London Stock Exchange Group (LSEG) (we) may hold about you, what it's used for, and how it's obtained, your rights and how to contact us as a data subject.
If you are submitting as a Recruitment Agency Partner, it is essential and your responsibility to ensure that candidates applying to LSEG are aware of this privacy notice.
Job Detail
Offered Salary

Not Specified

Career Level

Senior Executive

INDUSTRY

Computer and technology

Qualification

Bachelor's Degree