Job Overview
Senior/Lead Software Engineer Quality Assurance, Quality & Support Team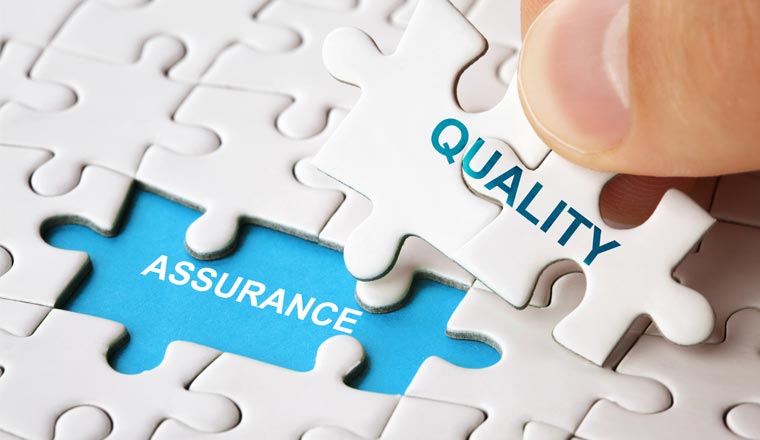 IFS is a billion-dollar revenue company with 5000+ employees on all continents. We deliver award-winning enterprise software solutions throughthe use of embedded digital innovation and a single cloud-based platform to help businesses be their best when it really matters–at the Moment of Service™.
At IFS, we're flexible, we're innovative, and we're focused not only on how we can engage with our customers,but on how we can make a real change and have a worldwide impact. We help solve some of society's greatest challenges, fostering a better future through our agility, collaboration, and trust.
We celebrate diversity and accept that there are so many different perspectives in this world. As a truly international company serving people from around the globe, we realize that our success is tantamount to the respect we have for those different points of view.
By joining our team, you will have the opportunity to be partof a global, diverse environment; you will be joining a winning team with a commitment to sustainability; and a company where we get things done so that you can make a positive impact on the world.
We're looking for innovative and original thinkers to work in an environment where you can #MakeYourMoment so that we can help others make theirs.
If you want to change the status quo, we'll help you make your moment. Join Team Purple. Join IFS.
The Quality & Support team in R&D provides critical services to the R&D organization to ensure the best possible processes are followed, securing quality for all IFS customers. This includes having the right infrastructure, processes, and technologies in place, and making sure results are measured, monitored, and delivered.
The Quality & Support Team is looking for innovative Software Engineers Quality Assurance with a test automation focus who want to be part of a team of creative and talented individuals. Our team is a mix of software engineers (quality assurance), process managers, and DevOps engineers, all working together to deliver our vision.
Responsibilities
As part of an Agile team, assist with planning and estimating work.
Develop, investigate, implement, and maintain test frameworks and tools for the teams in R&D.
Develop features and services to support the R&D organization within the quality and support area.
Initiate, plan, and drive activities related to automatic testing.
Design, implement, and support automation related to pipelines and environments.
Monitor, track, and document tests.
Perform continuous "Quality Inspections" on Technical Design, Process rituals, Test Strategies and Risk management.
Coach/train software engineers on coding, testing, and engineering best practices.
Be a driver of continuous improvement in areas such as quality assurance, automation, continuous integration, and processes using industry best practices.
Stay aware of quality situation internally and externally and take quality actions to address issues
Continuously expand the QA processes and technical knowledge and share that knowledge to guide others.
Secure that we have the right environments with necessary data for different types of automatic testing, such as performance tests
We are looking for people who have:
A passion for creating top quality software
A quality-first mindset and are convinced of the benefits of writing automated tests.
An enthusiastic attitude and are proactive when faced with challenges.
Excellent problem-solving and communication skills, and ideally are used to collaborating internationally.
3 – 6 years of QA experience in Test Automation
Experience with UI test automation (Katalon, Cypress, Selenium etc)
Experience with driving Test Automation within an Agile Development Process– Test Design, Test Scripting, Test Data Creation
A solid understanding of QA processes, best practices, testing techniques, and methodologies
Knowledge of Web Application Testing, API Testing
A proven experience working with enterprise-scale applications
Interviews and selections are being made continuously. If you are interested, apply as soon as possible.
As a step in our recruitment process, all final candidates will undergo a background check, to get us an understanding of our future employees.
We respectfully decline all offers of recruitment and/or advertising assistance.
Job Detail
Offered Salary

Not Specified

Career Level

Not Specified

INDUSTRY

Computer and technology

Qualification

Bachelor's Degree