Job Overview
Senior Software Engineer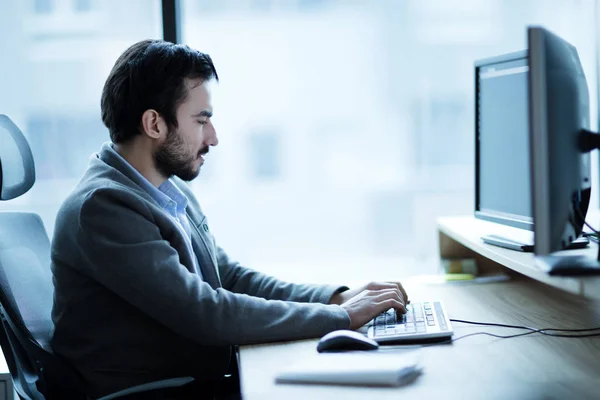 EDUCATION and EXPERIENCE
The individual should possess a Bachelor's degree in Computing or Information Technology. Individuals with a Bachelor's degree in Mathematics, Physical Sciences, or a specialization in Engineering will also be considered.
The individual should have at least five (4) years of industry experience in Software Engineering / Web Application Development, Programming, and Design and preferably some experience in a leadership role.
KNOWLEDGE, SKILLS, AND ABILITIES
At least 5 years of software and development experience with a minimum of 3 years of experience working with Services and Integration Technologies
Excellent knowledge of Node.js, PHP, SQL, Java, JEE, SpringBoot, Angular, ReactJS, jQuery, AJAX, HTML 5
Knowledge and experience with Tomcat, JBoss, WebSphere, or any other Java EE implementation.
Experience with Cloud Technologies, including containers, Kubernetes, Docker, and AWS.
Extensive experience with implementing and consuming APIs and Micro Services
Conceptual knowledge of containers, server-less architecture, pattern and anti-patterns, cloud-native application architectures
Experience with or conceptual understanding of relational and no-SQL databases
Knowledge of REST architecture framework
Knowledge of design and build tools supporting APIs (Swagger, SwaggerHub, yaml).
Nice to have experience in XML (XSLT, XPath, XSD), web services (SOAP)
Good knowledge of working in Linux and navigating around a Linux system
Experience with any of the automation testing frameworks like Junit, Jest, Mocha, Chai
Knowledge of DevOps principles, including Continuous Integration and Continuous Delivery best practices using Jenkins, Nexus, Maven, Gradle, Github, SonarQube, and Ansible.
Experience with iterative and agile development with frequent releases, familiar with the Agile Manifesto, aware of all Agile ceremonies.
Provision of in-depth technical skills to fix ad hoc incidents/problems, mentoring and supporting DevOps teams to ensure best practice.
Self-motivated individual with strong verbal and written communication skills.
PREFERRED CERTIFICATES, LICENSES, REGISTRATIONS
Amazon Certifications
Oracle Certifications ( Java, Middleware, Database, Operating Systems)
Microsoft Certifications
Certified Scrum Developer (CSD)
Zend Certified Engineer (ZCE)
Job Detail
Offered Salary

Not Specified

Career Level

Not Specified

INDUSTRY

Computer and technology

Qualification

Not Specified