Job Overview
Senior Systems Analyst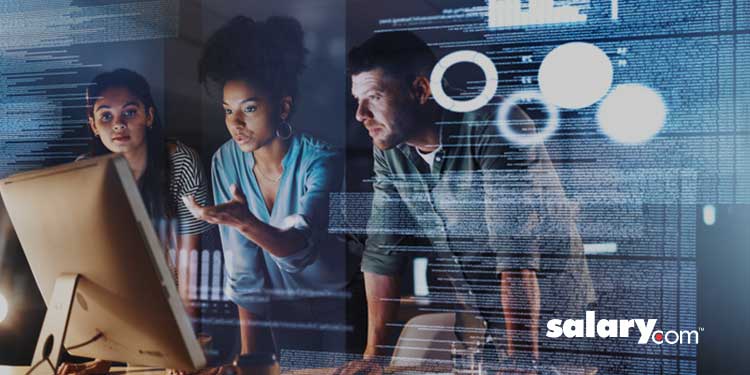 Description
The MarTech Data Analyst/Engineer role aids the broader IT Marketing Technologies team and business users concerning the analysis, configuration, and maintenance of various data sets/feeds for a portion of Pearson's global marketing technology platforms. This role will participate in projects across a portfolio of technology solutions including customer data platform management, customer internal services, data analytics, and other data operations. This role will work closely with the Marketing business contacts to understand strategy and data sets.
Key to the success of this role is understanding our internal marketing strategies, business processes, marketing technologies, and successful utilization of data within our digital platforms. Additionally, we must never lose sight of the ability to create positive impacts for Pearson's external clients, educators, and learners.
This role requires a desire to understand the ever-changing digital marketing landscape and trends. Candidates must possess the ability to work across global teams, handle changing priorities, and be highly-detail oriented.
Key Insights
We are seeking a candidate with a passion for learning about the data needs of our various teams, marketing strategies, and the application of tools against our data to facilitate business objectives. We are also looking for a candidate who has a desire to learn digital marketing software or marketing technology software such as customer data platform (CDP), custom tools for the access and sharing of marketing information, other data driven marketing technologies, as they will interface with a variety of business partners, along with a tech team to ensure well-managed execution of processes and deliverables. They will also closely work with legal and data privacy teams to ensure that Pearson meets all corporate, international, and contractual standards.
Our candidate should be eager to learn more than just the software; they must be willing to participate in a diverse employee population, building relationships with Pearson internal teams. The right person will develop a clear understanding of Pearson's overall mission and work to apply technology toward that goal in a way everyone can understand. Communication and attention to detail as well as data analysis abilities make this possible.
With a background in business or marketing data analysis/engineering and a passion for marketing technology, our candidate is comfortable educating others on how to best leverage the data within the platforms and services supported, which helps Pearson best leverage the potential of the platforms used.
Key Responsibilities
Serve as the day-to-day data lead for the various aspects of the Customer Data Platform and related platforms

Effectively translating business requirements into technical functional specifications to enable efficient data importation, management, and activation

Configuring and monitoring inbound and outbound data flow, potentially with various data-integration/processing query languages, to ensure successful delivery of audiences, data, etc. to relevant systems

Establishing and validating platform connections that are compliant with data governance and security protocols.

Develop and refine quality assurance procedures for on-going monitoring and operations of consumer data platform

Diagnose and help troubleshoot data or performance issues
Position Requirements
Desire to learn and work with the Customer Data Platform and other heavily data driven marketing technology platforms

Mid-level understanding or familiarity with enterprise marketing technology

Analytical problem solver who can clearly identify, analyze, and resolve issues as they arise

Execution-focused and results-driven with a "can do" attitude and passion for maintaining well-managed, governed processes, yet also inquisitive and customer experience-oriented

Strong data manipulation and database modeling skills.

Effective communication, organization, and interpersonal skills
Basic Qualifications
Bachelor's Degree or equivalent experience

Familiarity with digital tools such as Customer Data Platforms, Data Warehouse Solutions, Data Translation or equivalent

Understands omni-channel customer journeys with emphasis on digital

Excellent communicator: able to communicate with different groups (legal, IT, Marketing, and others)

Ability to effectively prioritize work particularly when working with multiple stakeholders with competing interests/priorities

Extreme attention to detail while being able to see the bigger picture, particularly in a technical environment

Mid-level experience in gathering data requirements
Preferred Qualifications
Mid-level marketing technology experience in a digital marketing role or equivalent

Mid-level experience in delivering solutions through data dependent systems

Functional understanding of Blueconic platform or ability to apply existing skills and experience across multiple systems or query-language to acquire fluency in CDP-specific data-handling

Mid-level experience with digital tools such as Google Marketing Platform, Google BigQuery, Google Cloud, SalesForce, Identity Management Systems, Snowflake)

Experience with DevOps or CI/CD Pipelines using Jenkins and other scheduling type tools

Multiple year experience with R, JavaScript, Python, SQL, and ETL language/tools

Familiarity with various data privacy regulations relating to marketing
Learning is the most powerful force for change in the world. More than 20,000 Pearson employees deliver our products and services in nearly 200 countries, all working towards a common purpose – to help everyone achieve their potential through learning. We do that by providing high quality, digital content and learning experiences, as well as assessments and qualifications that help people build their skills and grow with the world around them. We are the world's leading learning company. Learn more at pearsonplc.com.
Pearson believes that wherever learning flourishes, so do people. We are committed to being an anti-racist company in everything we do. We value the power of an inclusive culture and a strong sense of belonging. We promote a culture where differences are embraced, opportunities are accessible, consideration and respect are the norm, and all individuals are supported in reaching their full potential. Through our talent, we believe that diversity, equity, and inclusion make us a more innovative and vibrant place to work. People are at the center, and we are committed to a sustainable environment and workplace where talent can learn, grow, and thrive.
To learn more about Pearson's commitment to a diverse and inclusive workforce, please click here:  http://www.pearson.com/careers/diversity-and-inclusion.html  
Pearson is an Affirmative Action and Equal Opportunity Employer and a member of E-Verify. We are committed to building a team that represents a variety of backgrounds, perspectives, and skills. The more inclusive we are, the better our work will be. All employment is decided based on qualifications, merit, and business need. All qualified applicants will receive consideration for employment without regard to race, ethnicity, color, religion, sex, sexual orientation, gender identity, gender expression, age, national origin, protected veteran status, disability status, or any other group protected by law.
Job Detail
Offered Salary

Not Specified

Career Level

Senior Executive

INDUSTRY

Computer and technology

Qualification

Bachelor's Degree