Job Overview
Senior Systems Engineer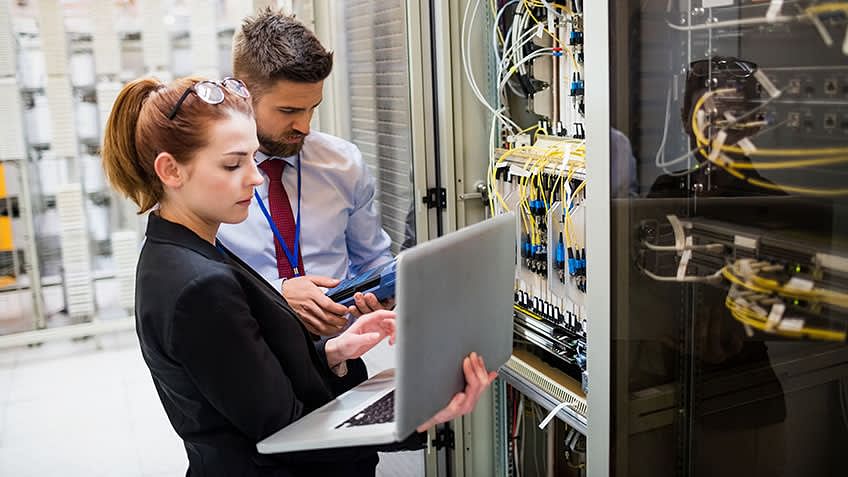 At IFS you will work in a growing, global enterprise software company where informal hierarchies promote simplicity and trust with responsibility. We strive to deepen our expertise by taking on challenging and varying work assignments in a collaborative environment together with committed colleagues. With professionalism and a strong customer focus in everything we do, from R&D to Sales and Consultancy, we are proud to serve world-class customers all over the globe with our leading products.
We are an equal opportunity employer and value diversity at our company.
FOR THIS ROLE, WE RECRUIT IN BOTH SWEDEN, NORWAY and FINLAND
As a System Engineer, you are responsible for the successful installation, technical configuration, and technical support of the Customer's IFS product suite.
You must enjoy working in teams and be good at networking. You will work closely with colleagues and customers, ensuring we deliver value to the customer through our projects. 
To succeed in the role as a System Engineer, we expect you are:
Good at guiding our customers in how to best utilize the IFS products in their IT infrastructure.

Confident to utilizes knowledge of modern IT architecture and concepts, including servers, operating systems, virtualization, and networking to assist customers in the selection and configuration of the technical infrastructure necessary to support their planned use of IFS products.

Familiar with common technologies like Oracle, Azure, network and Kubernetes
If you are or have one or more of the following, it will be considered a bonus:
Used to work in projects with implementation/upgrade of ERP systems/applications or aftermarket processes on the customer or vendor side.

Have some experience in advising customers regarding network and infrastructure setup.
We expect you to continuously want to develop and learn to stay relevant and being an expert that shares knowledge and experience with customers and colleagues. This includes staying updated within your field of expertise
Key Duties
Manage an incoming queue of cases, incidents, and service requests within SLA, OLA, and KPI targets

Support the event management team and their work to enhance the related event processes and tools.

Support the triage team in their work to assess and correctly route incoming incidents and service requests

Work with other Service Center functions and appropriate stakeholders to resolve long-running, complex, or major incidents

Create and update relevant SOPs, FAQs, and other documentation to address known issues, workarounds, and service requests

Provide initial RCA for long, complex, or major incidents for customer incidents

Support the problem management team in performing post mortems, producing incident timelines, and identifying corrective actions.

Support, or perform, the implementation of corrective actions from the problem management  process

Resolving non-standard requests

Provide ongoing feedback to improve the service request process

Support the automation team in creating and enhancing the tooling and documentation for standard service requests

Support the change management process across the service

Support the supplier management process across the service

Perform operational items within the service transition process for new and updated products

Work with other Service Center functions to define and produce various internal and customer reports on a recurring and ad-hoc basis
Must have:

An academic background with a with a Bachelor or Masters' degree in Engineering or Computer Science (or equivalent training/work experience).

Experience with Oracle Database technology and SQL

Commercial focus, business acumen and a "can-do" attitude.

Fluency in Swedish, Norwegian or Finnish (or other Scandinavian language) as well as English.

Preferred to have:

Experience in working with an ERP best-of-breed system, as a System Engineer, at an end customer or other software supplier, with some 3+ years' experience.

Experience with software installation/upgrade and system integrations

Experience with Kubernetes, GIT, Cloud based platforms (Azure, AWS), network (proxies, load balancer etc)

Experience of working in IT-projects; leading workshops, configuring applications, conducting training, documentation, etc.
What we offer you:
Great challenges in delivering the technical infrastructure together with an experienced IFS team and our partners.

To work with a great product with good recognition in the market and amongst customers and analysts.

To work with our international contacts and colleagues including our offshore, R&D and partner organizations.
We are recruiting for this role in both Sweden, Norway and Finland, preferably to Gothenburg, Asker (Oslo) or Espoo.
It is also possible to live in or near by one of the following cities where we are present: Stockholm/Sweden, Linköping/Sweden, Turku/Finland.
Travel: We expect you to be ready to travel and represent IFS at customer sites all across the Nordics when needed. This means that for certain projects, intensive travel is required, while for others, none.
For further information, please contact Stefan Litzén, stefan.litzen@ifs.com
Interviews and selections are being made continuously. If you are interested, apply as soon as possible, no later than 2021-10-31.
As a step in our recruitment process, all final candidates will undergo a background check, to get us an understanding of our future employees.
We respectfully decline all offers of recruitment and/or advertising assistance.
IFS Fact
IFS develops and delivers enterprise software for customers around the world who manufacture and distribute goods, build and maintain assets, and manage service-focused operations. The industry expertise of our people and solutions, together with a commitment to delivering value to every one of our customers, has made IFS a recognized leader and the most recommended supplier in our sector. Our team of 4,000 employees and growing ecosystem of partners support more than 10,000 customers around the world challenge the status quo and realize their competitive advantage. Learn more about how our enterprise software solutions can help your business today at ifs.com. 
Job Detail
Offered Salary

Not Specified

Career Level

Senior Executive

INDUSTRY

Computer and technology

Qualification

Bachelor's Degree