Job Overview
Data Analyst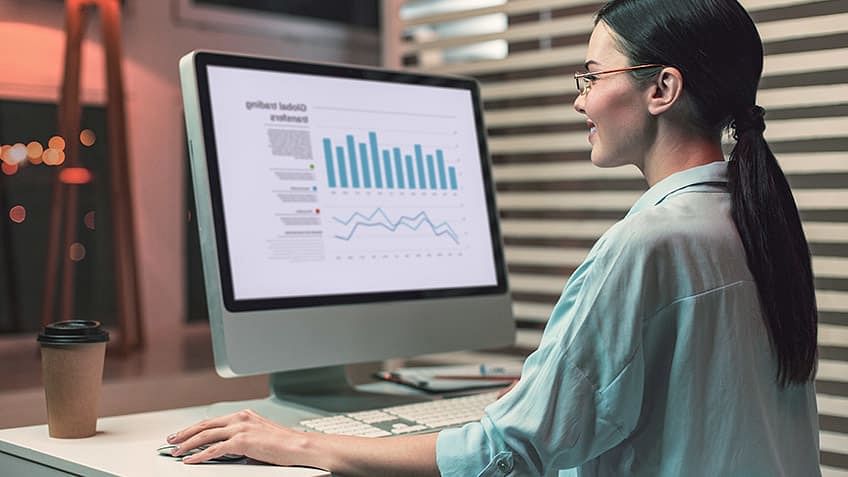 At IFS you will work in a growing, global enterprise software company where informal hierarchies promote simplicity and trust with responsibility. We strive to deepen our expertise by taking on challenging and varying work assignments in a collaborative environment together with committed colleagues. With professionalism and a strong customer focus in everything we do, from R&D to Sales and Consultancy, we are proud to serve world-class customers all over the globe with our leading products.
We are an equal opportunity employer and value diversity at our company.
he BI & Reporting Analyst role exists within the global Cloud Operations organization. The role forms part of the day shift in the operations team, which reports into a Cloud Services manager who is responsible for the operational and people management aspects of that team.
The Cloud Operations organisation provide 24x7x365 operational support to the IFS customer base across all IFS cloud services. The BI & Reporting Analyst role handles multiple aspects of reporting and data management. Working with multiple internal and external stakeholders related to our supported services.
Although not a role with people management duties, the selected individual will be a senior part of the organisation and so will provide mentoring and examples of good practice to the more junior members of the team.
To manage, maintain and update our existing library of reports, dashboards and associated metrics across the Cloud Ops organisation
To develop data governance frameworks and standards across the various Cloud teams, workflows and processes.
To develop, audit and maintain high quality data and reports for Cloud Ops employees to allow them to fulfil their duties to the best of the abilities.
To produce, audit and maintain high quality reporting and metric content for IFS customers to allow them to self-service and work more effectively with IFS where that is not possible
To develop and populate an effective set of dashboards and metrics with a direct impact on employees work and customer satisfaction, day to day.
To work with other data and reporting stakeholders across the business, representing Cloud Operations in global initiatives to create data and reporting standards, tool sets and processes.
Define the data strategy for our library of reports and maintain high quality, up-to-date, and searchable reports and related content for audiences of varying skill level
Work effectively across the organization with stakeholders, change management, service teams, trainers, curriculum developers and subject matter experts to support new and existing products, features, and services uisng our data sources and reports
Leverage various analytics and data sources to evaluate business impact, track the usage and define efficiency of the organisation.
Lead, coach and help develop the ability of the cloud ops team to report on and interpret our data in useful ways
Establish reporting and data display guidelines based on best practices to ensure consistent and appropriate use of data across the organisation
Handle data & reporting related items/requests within the service transition process for new and updated products and services
Mandatory

A formal qualification (degree, HND, etc.) in Computer Science, Information Technology or similar.

Optional Value Add

ITIL qualifications, at foundation or higher levels
Other formal BI or reporting qualifications will be considered.
As a step in our recruitment process, all final candidates will undergo a background check, to get us an understanding of our future employees.
We respectfully decline all offers of recruitment and/or advertising assistance.
Job Detail
Offered Salary

Not Specified

Career Level

Not Specified

INDUSTRY

Computer and technology

Qualification

Bachelor's Degree