Job Overview
Faculty Position in Intelligent Transportation Engineering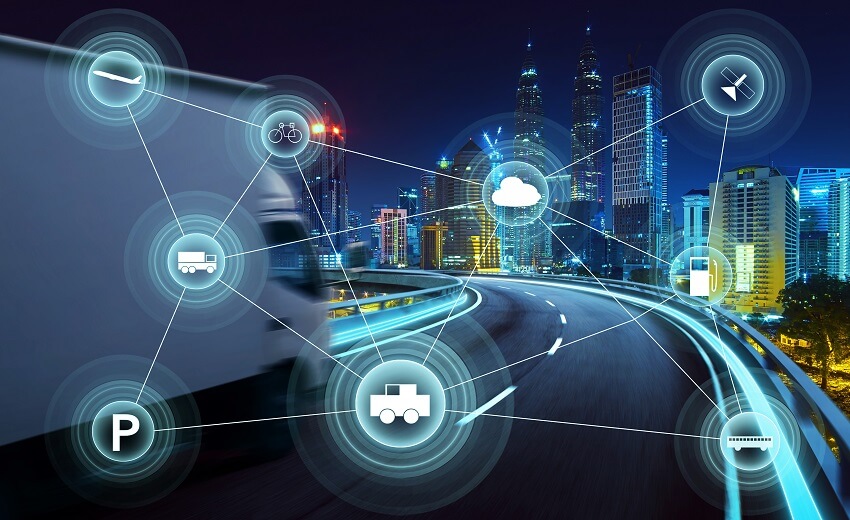 Department of Civil & Environmental Engineering and Electrical & Computer Engineering
Applications are invited for an exceptional candidate in the area of Intelligent TransportationEngineering as a joint appointment in the Department of Civil & Environmental Engineering and Electrical & Computer Engineering, Faculty of Engineering. The appointment is expected to be effective January 1, 2023 or as soon as possible thereafter. The successful applicant will receive
a Probationary (tenure-track) appointment at the rank of Assistant or Associate Professor. The rank will be commensurate with the successful applicant's qualifications and experience in teaching and research.
We seek an energetic and dynamic colleague who will be able to positively contribute to both the teaching and research efforts of both departments in the area of Transportation Engineering. Applicants with research expertise in but not limited to 1) Machine Learning, and Artificial Intelligence applications in Transportation Planning and Analysis, Traffic Modeling and Travel Behavior, or 2) Transportation Infrastructure Interdependency, or 3) Electrification of Transportation, and Power Systems are encouraged to apply.
The successful candidates must have completed a Ph.D. degree in Civil Engineering, Electrical
Engineering, Software Engineering, or a closely related discipline, and demonstrated excellence
or clear promise of excellence in research, including evidence of high-quality scholarly output that
demonstrates independent research potential leading to peer assessed publications and the securing
of external research funding.
The candidate will be expected to teach undergraduate and graduate courses within both the Civil
and Environmental Engineering and Electrical & Computer Engineering programs. In addition,
the candidate will be expected to supervise graduate students and participate in other educational
and professional activities including administrative activities of the Departments, Faculty and
University. The ability to become eligible for registration as a Professional Engineer in Ontario is
required for this appointment.
The Department of Civil & Environmental Engineering is one of the top civil engineering
programs globally [ranked # 1 in Canada and among the top 20 in the world for five consecutive
years in the Academic Ranking of World Universities] with a strong international reputation in
both research and teaching. Our success in attracting students and funding is based on our
dedication to excellence in teaching and research. The department's research strength is supported
by unique research facilities and centers such as the Boundary Layer Wind Tunnel Laboratory, the
Wind Engineering Energy and Environment (WindEEE) Research Institute, the Geotechnical
Research Center and the Institute of Catastrophic Loss Reduction.
The Department of Electrical and Computer Engineering is one of the six academic Units in the
Faculty of Engineering (eng.uwo.ca) at Western University. Faculty and staff in the
department support and foster the educational and research pursuits of undergraduate and graduate
engineering students, while providing the best student experience. The Department offers degrees
in Electrical Engineering, Software Engineering and Mechatronic Systems Engineering. Our internationally recognized faculty include two Canada Research Chairs (Tier I), one Canada Research Chair (Tier II) and one NSERC-UNENE Industrial Research Chair. We have thriving research groups in software engineering, mechatronics, biomedical engineering, communications and power systems. Our vision is to be recognized as one of the top five research intensive departments of Electrical and Computer Engineering in Canada.
Western University delivers an academic experience second to none. Western challenges the best and brightest faculty, staff, and students to commit to the highest global standards. Our research excellence expands knowledge and drives discovery with real-world application. Western attracts individuals with a broad worldview, seeking to study, influence and lead in the international community. Since 1878, The Western Experience has combined academic excellence with lifelong opportunities for intellectual, social, and cultural growth in order to better serve our communities. Western University has a full-time enrollment of about 32,000 students in a range of academic and professional programs. Further information about Western can be found at uwo.ca, the Faculty of Engineering at eng.uwo.ca, the Department of Civil and Environmental Engineering at eng.uwo.ca/civil, the Department of Electrical & Computer Engineering at (eng.uwo.ca/electrical/.Western Engineering's Mission, Vision and Values can be found at eng.uwo.ca/files/departmentsunits/human-resources/values-mission-statement.pdf.
Western's Recruitment & Retention Office is available to assist in the transition of successful applicants and their families. If you share our commitment to excellence in teaching and research, and are eager to pursue a rewarding academic career, please send (i) a detailed curriculum vitae, (ii) a description of teaching experience and philosophy, (iii) a brief description of your current research program, accomplishments, and future plans, (iv) copies of representative publications, and (v) the names of three referees.
Applications should be sent to: Dr. Ashraf El Damatty, Chair c/o Edona Berani, Administrative Officer, Department of Civil and Environmental Engineering, Faculty of Engineering at Western University, London, Ontario, Canada N6A 5B9 Email: eberani@uwo.ca Consideration of applications will commence on August 1st, 2022 and will continue until the position is filled. Please ensure that the form available at uwo.ca/facultyrelations/pdf/full-time-application-form.pdf is completed and included in your application submission. Effective September 7, 2021, all employees and visitors to campus are required to comply with Western's COVID-19 Vaccination Policy
Positions are subject to budget approval. Applicants should have fluent written and oral communication skills in English. The University invites applications from all qualified individuals. Western is committed to employment equity and diversity in the workplace and welcomes applications from women, members of racialized groups/visible minorities, Aboriginal persons, person with disabilities, persons of any sexual orientation, and persons of any gender identity or gender expression. In accordance with Canadian Immigration requirements, priority will be given to Canadian citizens and permanent residents. Accommodations are available for applicants with disabilities throughout the recruitment process. If you require accommodations for interviews or other meetings, please contact Edona Berani by email at eberani@uwo.ca or by phone at 5196612111 Ext.:82946 Posted on Faculty Relations website June 15, 2022 (#2022-064)
Job Detail
Offered Salary

Not Specified

Career Level

Not Specified

Qualification

Doctorate Degree (Ph.D.)