Job Overview
GCS Commercial Analyst Developer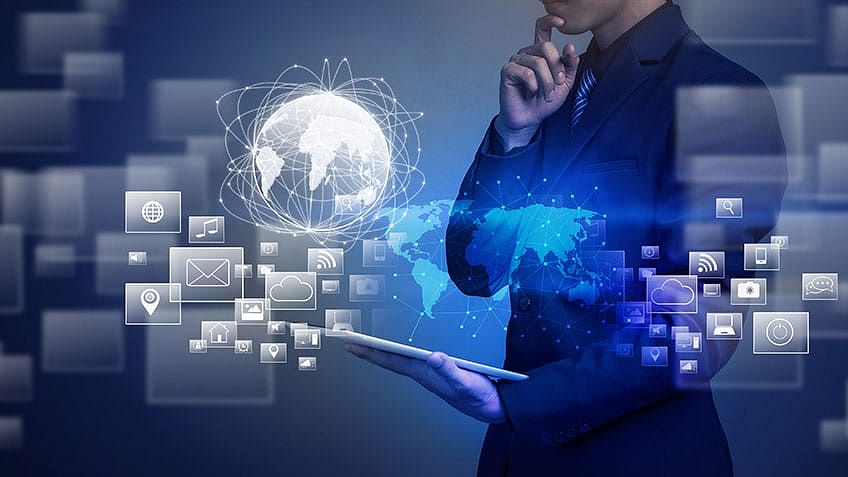 At IFS you will work in a growing, global enterprise software company built upon committed and empowered colleagues who come to work knowing they are making a difference. We work every day within our single platform and embedded digital innovation to help our customers be their best when it really matters to their customers – at the Moment of Service™. We take pride in ensuring that our employees are able to achieve the company goals as well as develop their career. We believe empowered autonomy, committed colleagues and being part of a winning team are the keys to our success and what makes us great!
We are an equal opportunity employer and value diversity at our company. We do not discriminate on the basis of race, religion, colour, national origin, gender, sexual orientation, age, marital status, or disability status.
We place particular care and attention to work life balance and integration, allowing flexible working. We also place the highest importance on professional and personal development and seek individuals who can grow within the role and with IFS for the long-term.
The GCS Global Commercial Analyst Developer (CAD) is responsible for:
developing and maintaining the GCS commercial estimator tools in a structured and professional manner
providing timely, accurate insight regarding the services line-of-business commercial KPIs. They take pride in being a trusted advisor to the IFS business leadership.
As part of the Global Commercial team the CAD is a trusted partner to global services sales support leaders and corresponding sales leadership roles.
Demand: understand the business requirements for both the commercial estimator tools and reporting, assess the requirement and respond with new and improved ways of providing the desired outcome.
Analyze: (1) convert business requirements into documented specifications and update the commercial estimator tools (2) convert business requirements and multiple data sources into meaningful reports and lobbies for business consumption (3) assess and critique the quality and sources of data.
Operate: (1) ensure the commercial estimator tools perform consistently and to specification with high quality documentation (2)ensure regular reports are available and automated wherever possible (3) provide additional analysis and narrative for the GCS Sales & Commercial VP and other leaders consumption when required.
The CAD is a conscientious individual, taking personal ownership of the tools maintained and any information shared to the leadership team and will seek to understand the business context within which we operate at IFS. The CAD takes special care to understand the financial commitments required for the business and tertiary drivers such as customer care. There is an expectation of a structured, rigorous approach with demonstrable value evidenced on an ongoing basis.
IFS has a committed equal opportunities culture. This role benefits from flexible working and while time-zone requirements will at times require work in unsociable hours, there is both a full understanding and active encouragement to foster a work/life integration that works well for the employee. Additionally, we provide coaching, enablement and development for all employees.
Essential Duties & Accountabilities
Essential Duties & Accountabilities
The CAD will take direct responsibility for the following:
·         GCS Commercial Estimator Tools: The CAD will work with the Global Commercial team and senior GCS leadership to provide tools that enable the Services Pre-Sales team to accurately size and price GCS customer and partner engagements.  They will prioritize activities with GCS Commercial leadership and run a program of continuous improvement. It is expected that there will be the need for regular updates to the tools to reflect the changes in the services being offered by IFS and where possible look for opportunities to consolidate tools and improve usability.
·         GCS Commercial Reports: the CAD will work closely with GCS Commercial team and key business stakeholders to assist with requests for data and insight and contribute to managing these through the GCS Commercial team as an "improvement" or "new asset" to be released to the business. Will maintain a backlog of requests and regularly set reasonable expectations with the business for when reports and lobbies will be made available.
·         Business context: a successful CAD will develop a deep understanding of the IFS business context and the drivers that dictate how the business operates. The CAD will foster positive relationships to build a network which will in turn accelerate the outcomes required from this role. Additionally, the CAD must have a high level of mathematic proficiency, understanding financial concepts and basic accounting principles. The CAD may be expected to support monthly and quarterly reporting tasks.
·         IT tooling proficiency: at a minimum, the CAD will be highly capable of executing MS excel tasks at an expert level, including the use of pivot tables and multi-source reporting. Usage of industry standard reporting tools such as Power BI is also a must. Exposure to Jira Confluence is preferred but not mandatory – training will be provided. SQL and/or DAX skills would be an advantage.
The GCS Global Commercial Analyst Developer is a trusted member of the global customer services corporate team, they will be able to demonstrate:
·         An outcome-focused mindset and drive the result of any required activity
·         Able to work well with others, supplementing their own and others talents through collaboration
·         Strong and varied communication skills, able to converse productively with detail focused subject matter experts as well as concise summaries for business leaders to consume
·         Business intelligence: able to explain the "why" of a particular result, beyond the "how", "what" and "when". Can add value in business discussions
·         Improvement minded – keen to make their mark on the business and improve day on day
·         MS excel high proficiency
·         Proficient with reporting software, such as PowerBI
·         A basic commercial awareness and respect for financial drivers
·         Particular care for detail and a structured, meticulous approach for managing timelines and expectations
·         Able to take control of challenging situations and execute in support of respective team members
·         Can positively manage conflict between individuals, departments and prioritization, escalating when appropriate
·         Experience of supporting senior executives in an analyst capacity would be beneficial
·         Live the IFS Values
Job Detail
Offered Salary

Not Specified

Career Level

Not Specified

INDUSTRY

Computer and technology

Qualification

Not Specified