Job Overview
Lead Software Engineer Integration Platforms – R&D IT Service Management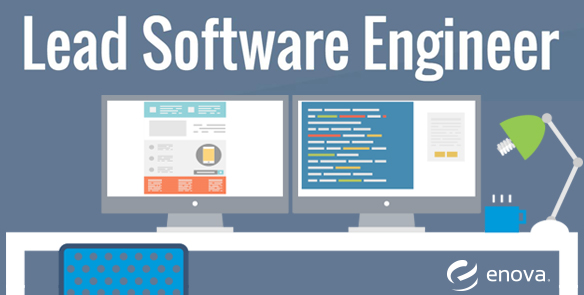 At IFS you will work in a growing, global enterprise software company built upon committed and empowered colleagues who come to work knowing they are making a difference. We work every day within our single platform and embedded digital innovation to help our customers be their best when it really matters to their customers – at the Moment of Service™. We take pride in ensuring that our employees are able to achieve the company goals as well as develop their career. We believe empowered autonomy, committed colleagues and being part of a winning team are the keys to our success and what makes us great!
We are an equal opportunity employer and value diversity at our company. We do not discriminate on the basis of race, religion, color, national origin, gender, sexual orientation, age, marital status, or disability status.
Goal of IFS ESM is to recreate ITSM for the world of distributed working and citizen developers. We're taking traditional IT service management (ITSM) to the next level, offering employees across the entire enterprise the opportunity to work better and smarter.
We have a proven track record of success, recognized by Gartner and Forrester, with implementations across all industries including many Fortune 500 businesses and large government agencies. We dedicated to delivering great enterprise software solutions to over 10,000+ customers worldwide.
We are in a process of expanding the capabilities of the IFS assyst product and Integration platform ,which is a core component of the expansion.
Successful candidates will Enjoy taking a project through the entire life-cycle of requirements, design, implementation, testing, documentation, installation, training, 3rd Line support and maintenance. Also, will get the opportunity of direct customer engagements.
Department Remit
Enable our customers to integrate IFS assyst to many third-party applications.

Leverage existing assyst applications, customize and develop bespoke solutions built on our own integration framework.

Provide technical support and consultancy for integration components.

To support the Sales and Professional Services teams.
Responsibilities
The Enterprise Service Management business unit of IFS is currently recruiting for an Integration Software Engineer to join our expanding team.
To enhance the assyst Integrations platform to support an increasing range of off the shelf, professional services & customer configured integrations.

To deliver bespoke integrations, with third party products, on the assyst Integrations platform, from requirements gathering to implementation & documentation.

To provide on-going 3rd line support for the team's solutions and be able to empower the support staff to support the products you deliver.
The primary purpose of the role is the ongoing development of the assyst Integrations platform.
The latest generation of the framework is implemented with a Java 8 OSGi back end using TypeScript & Angular for front ends.
A Bachelor's Degree or equivalent qualification or professional qualifications and 5+ years of hands-on work experience.

Experience in developing Spring/Java server applications.

Good understanding Solid principles of OOP.

Web development experience using JavaScript, HTML, CSS.

RDBMS knowledge and experience, e.g., SQL Server and/or Oracle.

Experience in Agile Software Development methodologies and continuous integration.

Maintaining up to date documentation and unit Testing.
Desirable Skills & Experience:
Experience in Integration platforms such as Karaf, Fuse and Mulesoft.

Ability to communicate well with customers who have varying degrees of technical capability and be able to extract their requirements.

Work with technical teams to analyze and resolve technical requirements.

Experience in Java persistence frameworks such as Hibernate/JPA.

Experience in delivering projects written in Object Oriented language.

Experience in micro service based applications would be an advantage.
Interviews and selections are being made continuously. If you are interested, apply as soon as possible.
As a step in our recruitment process, all final candidates will undergo a background check, to get us an understanding of our future employees.
We respectfully decline all offers of recruitment and/or advertising assistance.
IFS Fact
IFS develops and delivers enterprise software for customers around the world who manufacture and distribute goods, build and maintain assets, and manage service-focused operations. The industry expertise of our people and solutions, together with a commitment to delivering value to every one of our customers, has made IFS a recognized leader and the most recommended supplier in our sector. Our team of 4,000 employees and growing ecosystem of partners support more than 10,000 customers around the world challenge the status quo and realize their competitive advantage. Learn more about how our enterprise software solutions can help your business today at ifs.com.
Job Detail
Offered Salary

Not Specified

Career Level

Senior Executive

Qualification

Bachelor's Degree