Job Overview
Principal Program Manager – Quality Practices & Tooling
(COO Office)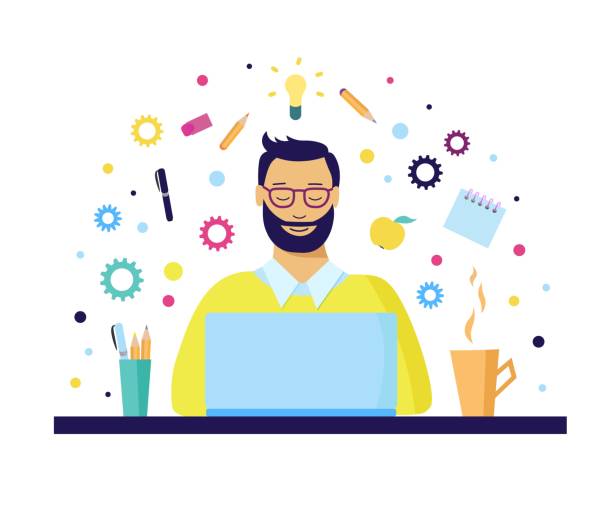 IFS delivers award-winning enterprise software solutions through the use of embedded digital innovation and a single cloud-based platform to help businesses be their best when it really matters–at the Moment of Service™.
At IFS, we're flexible, we're innovative, and we're focused not only on how we can engage with our customers, but on how we can make a real change and have a worldwide impact. We help solve some of society's greatest challenges, fostering a better future through our agility, collaboration, and trust.
We celebrate diversity and accept that there are so many different perspectives in this world. As a truly international company serving people from around the globe, we realize that our success is tantamount to the respect we have for those different points of view.
By joining our team, you will have the opportunity to be part of a global, diverse environment; you will be joining a winning team with a commitment to sustainability; and a company where we get things done so that you can make a positive impact on the world.
We're looking for innovative and original thinkers to work in an environment where you can #MakeYourMoment so that we can help others make theirs.
If you want to change the status quo, we'll help you make your moment. Join Team Purple. Join IFS.
As Principal Program Manager, you will join our COO Office in R&D where we strongly believe that working hard and having fun are two compatible elements.
The main focus of the COO Office is to enable the R&D organization to create, maintain and roll-out high-quality world class products in an efficient manner by ensuring planning and execution of our product releases, aligned ways of working, managing programs and projects and ensure communication
As a leader of the Quality Practices & Tooling team, you will be responsible for driving delivery, execution and continuous improvements with the main purpose of ensuring world class quality of IFS product releases. You will work with many stakeholders across the R&D organization and will be responsible for effective product quality communication and reporting, stakeholder management, change management and the facilitation of collaboration amongst teams.
Sounds interesting? Then join us as our new Principal Program Manager – Quality Practices & Tooling!
Essential Duties
As Principal Program Manager – Quality Practices & Tooling, you will be responsible for driving our quality assurance and tooling strategy including:
overall quality assurance program planning and scheduling
overall test automation strategy, including relevant test tools and technologies
centralised R&D tooling strategy, including support, maintenance, and continuous improvements
understanding how the right tooling can drive and support R&D execution, quality, and releases
collaboration with release management and quality performance teams, as part of overall Release Operations strategy
understanding dependencies, supporting alignment and collaboration between product groups
escalation, risk mitigation and issue resolution
continuous improvement of quality processes
monitoring and reporting of quality data and trends
facilitating sharing of knowledge and best practice
We are looking for people who are confident:
making decisions and ensuring execution
managing change, both within the process and the project context
managing stakeholders; liaising with technical, functional and commercial stakeholders.
To be a successful as Principal Program Manager – Quality Practices & Tooling, having a positive attitude and a "can-do" mindset is key. We expect you to "think outside the box" and be a front runner when it comes to challenging status quo in the strive for improvements.
We are looking for you to have a relevant academic degree and a proven track record for delivery and execution in a cloud first environment, successfully managing initiatives within large, complex B2B software products to ensure product quality. You will have successfully led test automation initiatives as part of a broader test and tooling strategy. You will have experience with software deployment to public cloud, preferably Azure but experience with AWS or GCP is also acceptable. You will have experience leading teams from a Project/Delivery Manager perspective, including hands on work with JIRA, Confluence, and other Atlassian products.
In addition to the above responsibilities, you must possess a strong technical competence. Your background is in quality assurance, software engineering, systems engineering, complex IT project management or similar. You have the ability to understand technical details especially when it comes to cloud deployment and are able to confirm requirements and tasks with key individuals.
Together with program and product managers from across R&D, you will translate details and requirements into agreed plans. At the same time your experience enables you to ask questions like "what if?", "how do we ensure that?", "have you considered?" – thus helping to engineer the quality of our releases together with our product teams.
To be able to handle this role you will have to work effectively in an internationally distributed, multi-cultural team. You are highly self-motivated and proactive, with excellent problem solving and communication skills. You have a strong drive to get yourself and others to achieve tasks and overcome problems. You are able to interact effectively at all levels in the organization.
If you also have experience in how to scale Lean and Agile practices with a DevOps mindset, then you are the perfect match!
Job Detail
Offered Salary

Not Specified

Career Level

Not Specified

INDUSTRY

Computer and technology

Qualification

Bachelor's Degree