Job Overview
UX Designer – Aerospace & Defense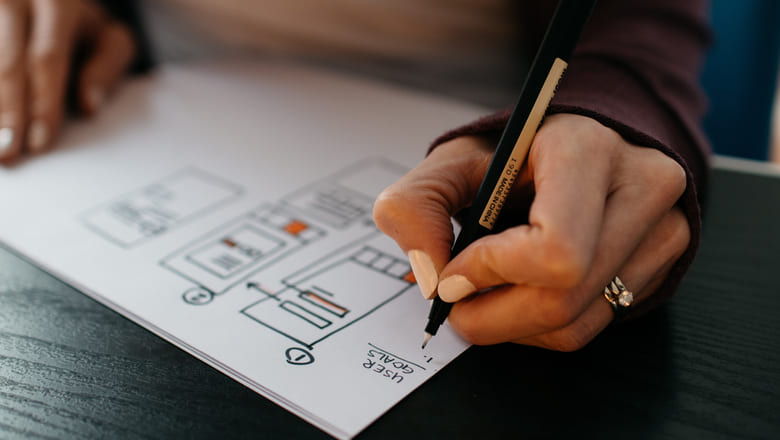 IFS is a billion-dollar revenue company with 5000+ employees on all continents. We deliver award-winning enterprise software solutions throughthe use of embedded digital innovation and a single cloud-based platform to help businesses be their best when it really matters–at the Moment of Service™.At IFS, we're flexible, we're innovative, and we're focused not only on how we can engage with our customers,but on how we can make a real change and have a worldwide impact. We help solve some of society's greatest challenges, fostering a better future through our agility, collaboration, and trust.We celebrate diversity and accept that there are so many different perspectives in this world. As a truly international company serving people from around the globe, we realize that our success is tantamount to the respect we have for those different points of view.By joining our team, you will have the opportunity to be partof a global, diverse environment; you will be joining a winning team with a commitment to sustainability; and a company where we get things done so that you can make a positive impact on the world.We're looking for innovative and original thinkers to work in an environment where you can #MakeYourMoment so that we can help others make theirs.If you want to change the status quo, we'll help you make your moment. Join Team Purple. Join IFS.
At IFS we strive to think through the whole customer experience from beginning to end. Our UX Designers care about creating solutions that delight users. They focus on the user problem not the feature and promote user empathy throughout the design & development process.
A part of the job is user research on the many different personas that use our products and the context in which they use them. The goal being to gain a better understanding of our customers' business environment and problems to inform better design decisions. We want to seek out feedback and test our design ideas with stakeholders and customers. Sharing this knowledge with our development teams is key to building a better product.
The UX Designers are part of a team from the beginning of a project to the end and collaborate closely with the product manager, program manager, and software engineers. At IFS we do a lot of design work up front to ensure we are building the right thing and build realistic development plans. But design work does not stop once development starts. Many details come up through the agile development process and designs will iterate during development.
Our UX Designers are eager to tell the story behind the user workflow and share their designs across the organization. They are often presenting to large audiences and senior stakeholders as well as to our customers. They continuously advocate for more user-centric improvements in our products and framework.
The UX Designer at IFS is responsible for taking high level solution components and ideating intuitive software experiences for our users. This includes the creation of wireframes, user stories, mock-ups, and prototypes to effectively communicate the user experience throughout the process.  Taking ownership, creatively solving problems, and proactively contributing are key to being successful in this role.
University degree, or equivalent professional qualifications, in a field relevant for the functional area of responsibility
Excellent communication skills, both written and oral
Experience researching user personas and conducting usability tests in the design stage
Experience in generating design ideas that are user centric and collaborating with product managers, product owners, and developers throughout the design process
Experience creating user flows, mock-ups, and prototypes
Portfolio of projects in which you contributed
Job Detail
Offered Salary

Not Specified

Career Level

Not Specified

INDUSTRY

Computer and technology

Qualification

Bachelor's Degree