How to Succeed in a Virtual Job Interview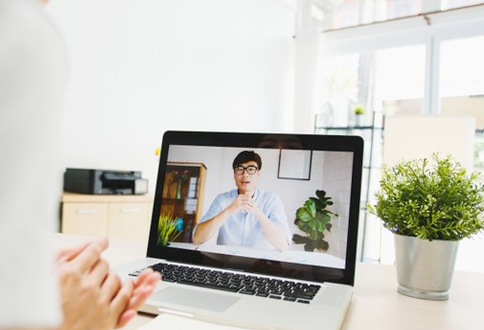 How to Succeed in a Virtual Job Interview
7 Tips for Mastering Your Next Virtual Interview
Along with the Covid-19 pandemic, we have been hearing the word "Virtual" from everywhere. What does it mean? And has it turnaround the pattern of job interviews?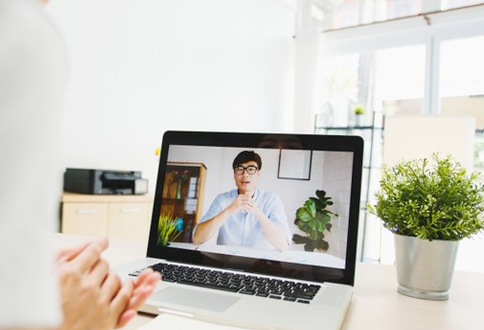 "Virtual" means not appearing physically but, appearing via software through a computer or mobile devices, etc. The global pandemic has caused a tremendous amount of challenges and barriers for worldwide organizations at present. It has restricted face-to-face connections in personal life as well as in the corporate environment too. Currently, it has become a new normal and our work / day-to-day life pattern got adopted according to it.
As a result, the in-person interviews have turned into a virtual interview concept, in which organizations meet and interview the candidates using online platforms. Regardless of the approach taken by organizations for conducting interviews, knowing tips to make interviews successful during in-person interviews and virtual interviews will be important.
Tip 01 – Test your tonological equipment before the interview
Same as during an in-person interview prior preparation is always required in a virtual interview too. Before the interview, test and get familiar with the interview platform by installing, logging in beforehand. If it is your first experience in using an online platform, study about it and try to do a test session with one of your friends or a family member in advance to be comfortable and familiar with using the software.
In a virtual interview, except for the platform, you will be required tools like a computer, a web camera, and a microphone, a stable internet connection. Always, it is recommended to test these tools prior and make sure everything works properly.
Be sure to fully charge the batteries of your equipment and try to keep backup devices ready beside you (For example – Mobile phone & mobile hotspot) to use in case of a power failure or any circumstance.
Unfortunately, if you face any interruption during the interview, make sure to inform the recruiter immediately and re-join or get another appointment. Do not let these minor things miss your great chance!
Tips 02 – Limit distractions
Select a quiet place in your home, that is clean and professional with minimum distractions. Try to set up your personal computer or laptop on a table without setting it up on your lap or sofa.

Keep your family members or anyone who shares space with you informed that you will be going through a job interview on a particular date and time. Your phone or email notification on your computer – anything that could disturb your discussion should be kept silent.
This will help you to maintain a quiet background during the job interview period with very limited distractions.
Tips 03 – Choose the perfect space with enough lightning & a Virtual Background
During a virtual interview always, you need to put your face forward. Try your best to set up near a window facing towards the light and avoid darkness and overhead lights.

There will be different kinds of inappropriate backgrounds for you to choose in the platform, it is recommended to avoid such unprofessional backgrounds. Choose a professional background that is suitable for an interview. A blank wall will be ideal since it will focus on you directly without any distractions.
Tip 04 –Professional Attire
Even though, it is a virtual interview; interviewers of your dream job organization are expecting to meet you through video technology. Always be ready for it and dress professionally the same as how you dress for an in-person interview.
Tip 05 – Prepare in advance
Never underestimate virtual interviews to be easy. It is the same as an in-person interview and always pre-preparation will be beneficial for your success. As explained in the previous article about in-person job interviews, research the company, know your resume, prepare, and practice for it! Just because you are in front of a digital device, it does not mean you can instantly search for answers, or pre-written answers will protect you.
Tip 06 – Join in Advance
In general, you must readily arrive at the venue at least 5-10 minutes before the scheduled time if it was an in-person interview. Likewise, punctuality is mandatory in virtual interviews as well, where you must be readily seated at least 5 minutes before the scheduled time.
Tip 07 – Maintain proper Eye contact
During a virtual interview, it is very important to maintain eye contact with the interviewer. Look directly into the webcam instead of looking at the screen. This will indicate your confidence in the interview Panel.

Finally, do not forget that from the minute you join in until the minute you close the screen, they can hear and see everything. Whether it is
in-person or virtual interviews – Prepare | Practice | Perform!